I had this idea of why doesn't Dokkan have a yearly capsule so you can get those extra stones thought out the year. Then I questioned how many stones would you get if they had one so I did some math. How I came up with the numbers is on global Dokkan there are two types of capsules the 15 and 30-day capsules. I did not include JP because there is one capsule.
(on JP there is only a 15-day capsule and it's 7.99 I think USD and you get more stones compared to the 15 days one on global)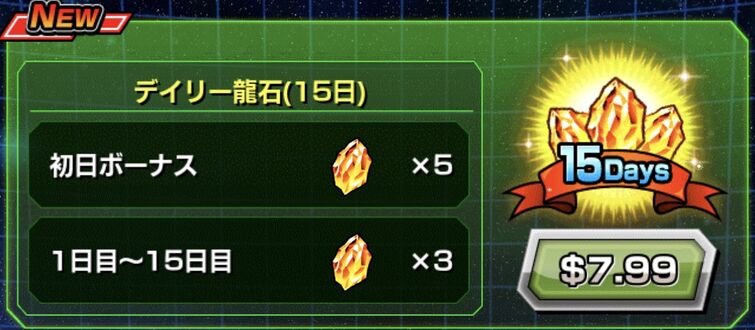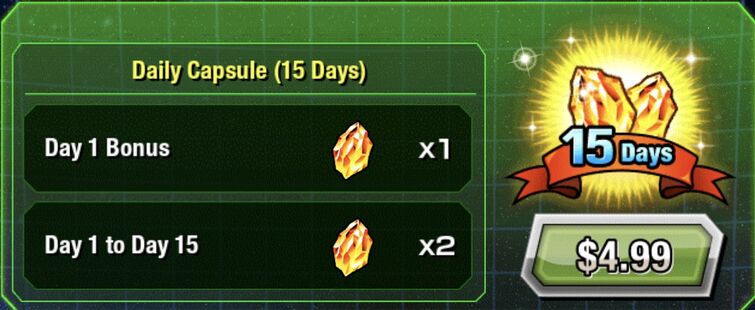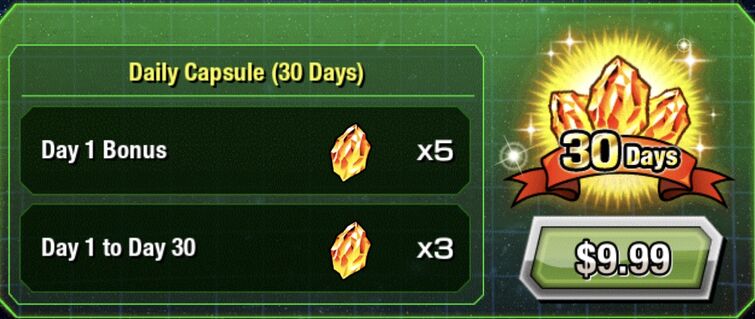 So I took the differences from the 15 and the 30 and applied it to if there were more capsules until they reached a year. For example from 30 to 45 days, the day one bonus went from 5 stone to 9 stones and the daily stones increased from 3 to 4 stones and the price of the capsule went from 9.99 to 14.99. I kept this going until I reached 365 days aka one year.
(BTW "DS" is dragon stones and all money is in USD and rounded up)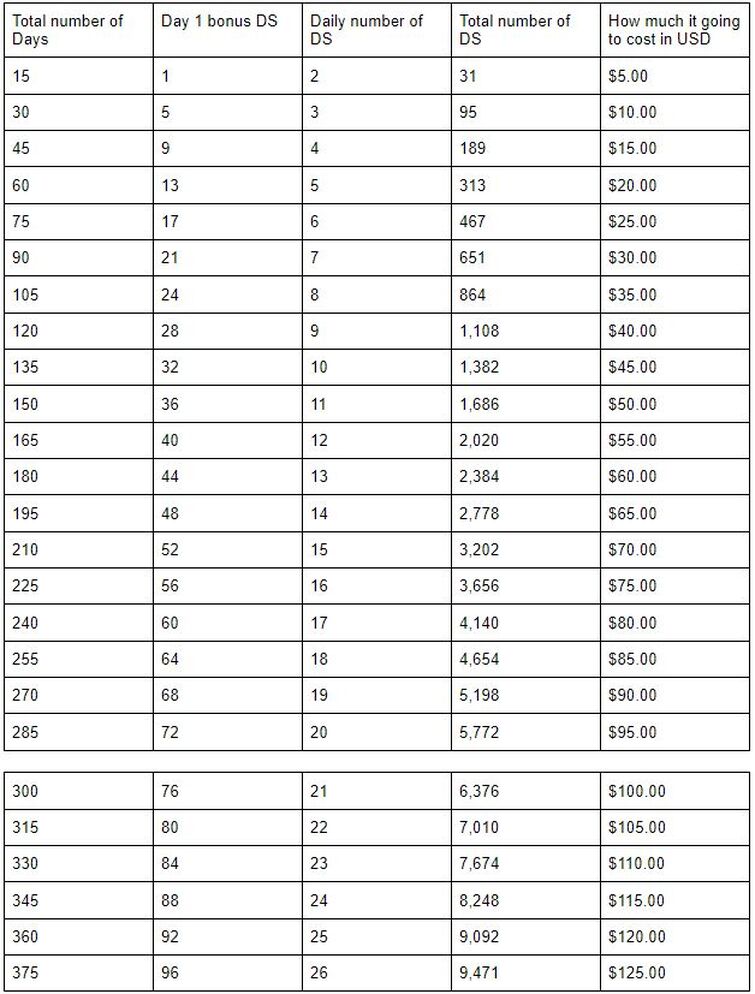 I have no idea if they will ever do a yearly capsule or keep the same trend they have at the moment but it's an interesting idea and I hope you enjoyed it and have a nice day.