Welcome to the Global and Japanese versions of Dokkan Battle!

Switch to Desktop view on your device for the best experience




300 Million Global Downloads Livestream:

SDBH World Mission Crossover Special Campaign (Global):

Summer Vacation Dokkan Campaign (Japan):

New and Upcoming Cards

Thumb
Card
Type
Releases
Server
Extreme Z-Battle: Netherworld Demon Super Janemba
Netherworld Demon Super Janemba
19 Aug 2019

18 August 2019 22:30:00 PST

Extreme Z-Battle: Ultimate Power Surge Ultimate Gohan
Exceptional Potential Ultimate Gohan
19 Aug 2019

18 August 2019 22:30:00 PST

Hero's Return Ultimate Gohan
19 Aug 2019

18 August 2019 22:30:00 PST

World Tournament n°29
Warning From the Future Goku Black
23 Aug 2019

22 August 2019 22:30:00 PST

Current and Upcoming Events

Name
Available from

Extreme Z-Battle: Netherworld Demon Super Janemba
19 Aug 2019

18 August 2019 22:30:00 PST

Extreme Z-Battle: Ultimate Power Surge Ultimate Gohan
19 Aug 2019

18 August 2019 22:30:00 PST

The Genius Bulma's Battle Prep
21 Aug 2019

20 August 2019 22:30:00 PST


World Tournament n°29
23 Aug 2019

22 August 2019 22:30:00 PST

Adventure of Gratitude
26 Aug 2019

25 August 2019 22:30:00 PST

The Bizarre Rabbit Mob!
26 Aug 2019

25 August 2019 22:30:00 PST


New Enemies! Androids in Action
???

Current and Upcoming Summons

Name
Available from
Server
Rare Summon: Super Janemba Extreme Z Dokkan Festival
19 Aug 2019

August 18 2019 22:30:00 PST

Timeline

Start




Links
Recent Wikia/Forum Activity
Maintenance and Terms

Rules and Regulations

Dokkan Battle Wikia Team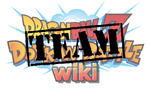 New Poll 02
Now that it has been confirmed that Global will receive all the Super Dragon Ball Heroes units at once, will you summon on the banner?
Poll Results
Vote for Wikia
How often do you visit the wikia?
Which version do you play?
More Polls
Community content is available under
CC-BY-SA
unless otherwise noted.