---







---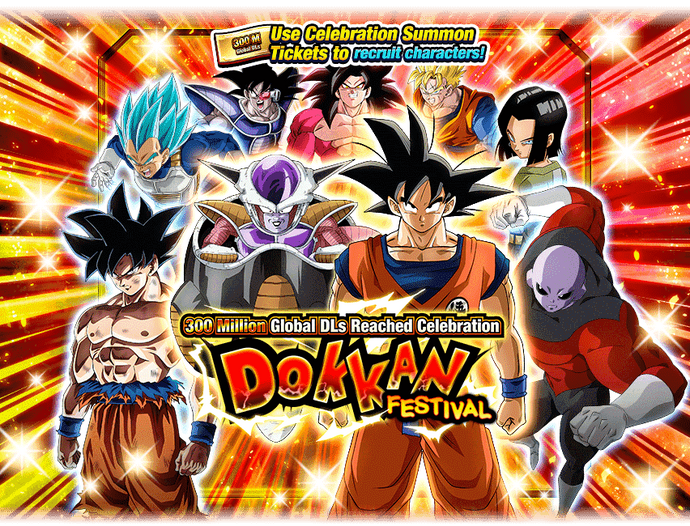 ---

are used for summoning. Dragon Stone can be used to perform summons starting from 8/26 22:00 PST.
You can get 1 ticket for every 50 Dragon Stones consumed between 2018/8/20 22:00 and 2019/8/19 21:59 (PST). Tickets will be distributed sequentially after the 300 Million Global DLs Campaign starts.
Featured cards
Other cards


Following cards are also in the mix but not as featured cards

---
Summon rates
Featured SSRs: 51
Non-Featured SSRs:

197

202
SSRs: 10%
SRs: 60%
Rs: 30%

- By performing Multi-Summons with Dragon Stones you can obtain 10 cards, with an SSR guaranteed in the 10th slot. Guaranteed SSR:
FEATURED SSRs: 5%
NON-FEATURED SSRs: 95%

- By performing Multi-Summons with tickets you can obtain 7 cards, with no guaranteed SSR. Please select "Single Summon" when using the Summon Rate Calculator for an accurate result, as the calculator only considers Multi-Summons to consist of 10 cards:
Community content is available under
CC-BY-SA
unless otherwise noted.