---
---


---
"Saiyan Day! Celebration Campaign" begins!

A series of various events are available! New SSR Vegeta will be available in the "Saiyan Day Dokkan Festival"! On top of that, after Dokkan Awakening, Vegeta can transform multiple times with his Passive Skill! During the event period, a new Dokkan Event and Extreme Z-Battle will also be available! Come join the events and enjoy Dokkan Battle!

In Japanese, "318" (March 18th) is the homophone of "Saiyan" Day! Various events that celebrate the "Saiyan Day" are now available!
Saiyan Day! Login Bonus! 3/17 (Sun) 16:00 ~ 4/3 (Wed) 15:59 PST
Saiyan Day! Special Missions! 3/17 (Sun) 16:00 ~ 4/3 (Wed) 15:59 PST

 

Dragon Stones on sale! 3/17 (Sun) 18:00 ~ 4/1 (Mon) 21:59 PST


32 Dragon Stones: over 50% discount (2 times only)
91 Dragon Stones: over 20% discount (5 times only)
In addition, a 2-time-only super discount for 77 Dragon Stones is available this time!

Extreme Z-Battles! 3/17 (Sun) 22:30 ~ 4/3 (Wed) 21:59 PST
Specified Dokkan Events Available Daily! 3/17 (Sun) 22:30 ~ 4/3 (Wed) 21:59 PST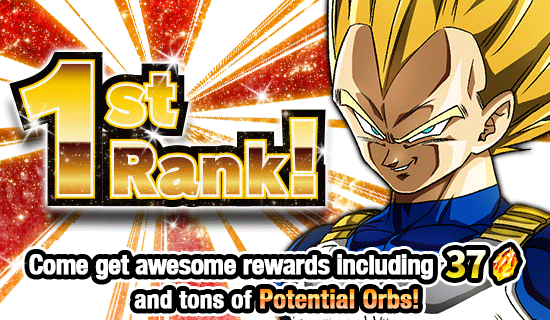 Thank you for your passionate support!


Dragon Ball Z Dokkan Battle has achieved 1st place on Google Play and Apple App Store at the same time in France! The operation team hereby expresses our sincerest gratitude for your support!
To celebrate achieving 1st place on Google Play and Apple App Store at the same time in France, we are giving out

x37 and awesome rewards to all players!
Other Rewards:

x3    


x30    
x2000    
x1000    
x180