---
The Strength to Persevere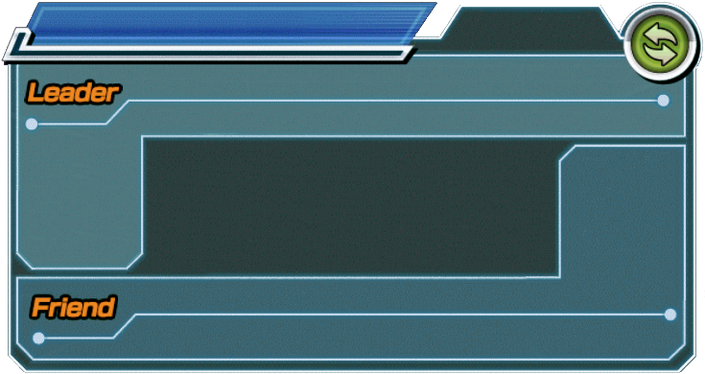 All Types Ki +3, ATK +3000
STR Type Ki +3, HP, ATK and DEF +70%

TACTICS

Ki and Attack boost leader. Passive skill makes dealing with SSB Vegeta a LOT easier. Try to keep paired with Buutenks

High

Nuker. Try to keep constant super attacks going. Try to keep paired with Omega Shenron.

High

Sealer. You WANT his super attack as MUCH as possible as it makes dealing with Round 3 Vegito a LOT easier. Try to keep paired with Super Gogeta.

High

Damage. Nothing too special. You can allow to float through the rotation.

Low

Stun and slight healing. Do not rely on her stun rate due to how rare it is, but DO take advantage of whenever it happens.

Low

Stun. Same as Honey Pan. Helpful when it happens, but don't rely on it.

Low

All around boost and damage reduction. VERY helpful passive skill. Super attack whenever possible and allow him to defend against multiple attacks. Try to keep paired up with Beerus.

High
STRATEGY
ROUND SPECIFICS
Round 1: Concentrate on SSB Vegeta. The other two will fall pretty quickly after he's gone. Use this round to also try to set up your rotation for the next two rounds. Try to not use any items if possible.
Round 2: Rotations were noted above in Tactics, but here comes the specifics. Rotation 1 is Gogeta and Buutenks. Their job is to get as much Ki as possible and seal SSB Vegito's Super Attack. Rotation 2 is Beerus and Omega Shenron. Their job is to do as much damage as possible. Omega Shenron will also help keep Beerus from being a weakpoint to worry about. The other three units get to float around as "Rotation 3". Always in the third spot and doing what they can when they show up. This round is pretty easy. Heal only when needed and try not to use any other items.
Round 3: Pretty much the same as Round 2 except NOW is the time to use your items. Rotation 1 will very much want that damage mitigation provided by the items. Just keep calm and keep attacking. Eventually, SSB Vegito will go down.
IMPORTANT NOTES
While not an absolutely ideal team, this team CAN get the job done. While the team will mostly be fine during Omega Shenron's turn during Round 3, damage reduction items are recommended to help mitigate damage whenever Omega Shenron is waiting for his next turn. Heal when necessary and try to keep SSB Vegito from super attacking. If you can manage to do this, victory will be yours.
If you have your own Omega Shenron, feel free to use him as your leader. Got a better stunner? Use them! I'm sure it goes without saying, but maxed/high SA level is recommended.
---
Extreme Chaos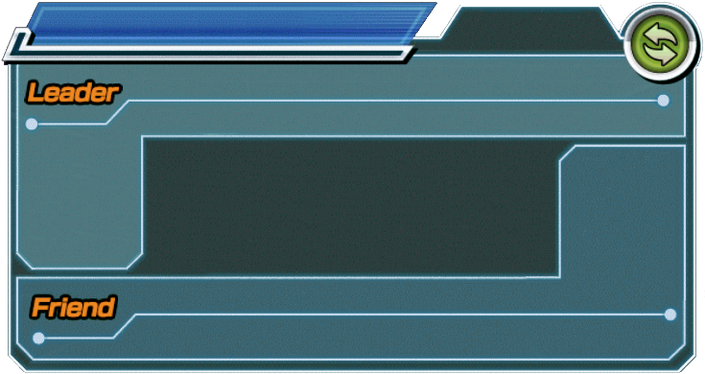 Goku Black (Super Saiyan Rosé)
Extreme Class Ki +2 and HP, ATK & DEF +40%
Goku Black (Super Saiyan Rosé)
Extreme Class Ki +3 and HP, ATK & DEF +50%

TACTICS

All around fantastic Extreme lead, you need at least ONE TUR Rose to survive with this team, so choose one as your leader if you have one, if not, find a friend

High

Nuker, links perfect with Rose

High

Sealer. Super Attack every turn he's on the field to escape oblivion, try to link with Janemba or Buuhan for Metamorphosis

High

Healer and is useful for links and his SA lowers attack and defence at SA10

Medium

Good for links and lowering Vegito's defence even farther. Great tank

Low

Helpful on round 1 with his AOE Super. Rare Stun chance.

Low

Again, you need at least one TUR Rose to make this work. If your leader is TUR then an undokkaned will do the trick

High
STRATEGY
If you have a better Stunner, swap for Majin Vegeta.
---
No Items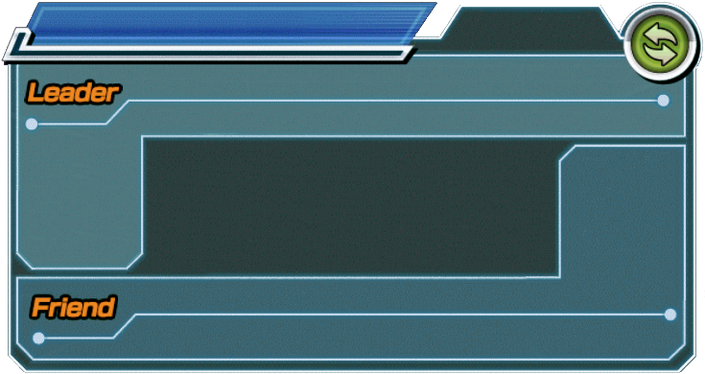 STR Type Ki +3, HP, ATK and DEF +70%
STR Type Ki +3, HP, ATK and DEF +70%
TACTICS

STR god lead, +80% attack, -30% all enemy attack, greatly lower defense SA, free level 5 critical chance. Capable of taking out Goku and Trunks in round 1 with a single super, but might need a second attack.

High

Sealer

High

Ki changer, chance for invulnerability.

High

Quickly kills round 1 Vegeta, links with Omega Shenron and SS3 Vegeta

High

Ki changer.

Medium

High attack and defense boost, links with Omega Shenron and Super Gogeta.

Medium

STR god lead. Total of 6 ki and +140% hp, atk, and def. Keep in opposite rotation from your Omega Shenron.

High
STRATEGY
Omega Shenron, Dracula Man, SS3 Vegeta, and Super Gogeta should be using their SA every turn if possible. +6 ki and frequent ki changing should keep your ki full almost every turn. Avoid giving ki to Fasha and SS Goten unless it is to set up a large chain for someone else.
Use a Senzu Bean if you get nervous, but permanently lowered attack, sealed supers, and high defense mean you should only be taking a few thousand damage per turn.
Use first round to set up rotation.
Round 1: Omega Shenron, Dracula Man, Rotation
Round 2: Omega Shenron, Super Gogeta (round 1)/SS3 Vegeta (round 2+3), Rotation
Alternating Omega Shenron will keep attack (and possibly defense) permanently lowered. Sealing last for the current and next turn, so Dracula Man every other turn will keep super permanently sealed. Super Gogeta and SS3 Vegeta both link well with Omega Shenron. Super Gogeta will get both a type and alignment bonus, and is capable of dispatching Vegeta in round 1. SS3 Vegeta will have a total of +210% attack and defense, but will not get an alignment bonus.
Fasha and SS Goten are used for ki changing.
Feel free to replace Super Gogeta or SS3 Vegeta for another ki changer/battery, like Unprecedented Majin Majin Buu (Good) or Ki Focus Master Roshi (Max Power).
---
No Items 2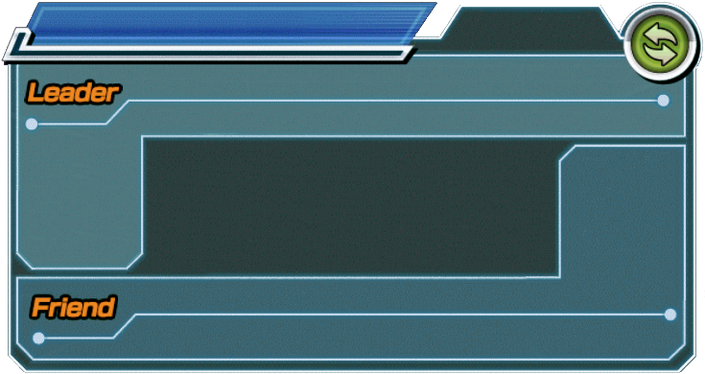 Super STR Type Ki +2, HP, ATK & DEF +100%; or Extreme STR Type HP, ATK & DEF +40%
Super STR Type Ki +3, HP, ATK & DEF +120%; or Extreme STR Type Ki +1, HP, ATK & DEF +50%
TACTICS

Super STR Type Ki +2, HP, ATK & DEF +100%; Extreme STR Type HP, ATK & DEF +40% 

High

Heavy hitter. Can take out any of the first opponents in one hit if Maxed. Good D against VB.

High

High chance stun, Reduce received damage by 80% for 7 turns 

High

ATK +25% for all allies. Links well with most characters//could be exchanged for Miraculous Kamehameha Super Saiyan Goku

Medium

Ki changer. Links well

Medium

Damage received -90% when HP is 50% or above (as long as you have 50% or more of your helath, he'll save your butt)

High

MUST BE DOKKAN AWAKENED! His leader skill gives an awesome boost to STR characters, and he is a heavy hitter and defensive. Can take out any opponent from 1 round in one hit.

Super High
STRATEGY
For round 1, get Vegeta first by attacking with Gogeta or TUR Goku SSJ4, try to use Golden Frieza's & Ssj3 Vegeta's damage reduction as much as possible, it really comes in handy. Goku and Trunks will fall swiftly after that. In rounds 2 & 3, rotation doesn't really matter as long as TUR Ssj4 Goku and TUR Ssj Gogeta use their super as often as possible. Remember to use Vegita's and Frieza's damage reduction skill, IT IS VITAL.
I am not sure if all the other characters besides Friend Goku Ss4 have to be TUR, but at least make sure they are UR at the very least. 
UR Golden Frieza (before dokkan awakening) reduces 80% of damage, so its still a good def.
This team will guarantee Super victory as long as you have these exact characters. I'm not sure that stands for before Dokkan Awakening them.
If your leader can also be TUR SSJ 4 Goku, then you'll definitely win.
No need for items, but take a seznu bean and ghost usher just in case.
---
Twin SSJ4 Gokus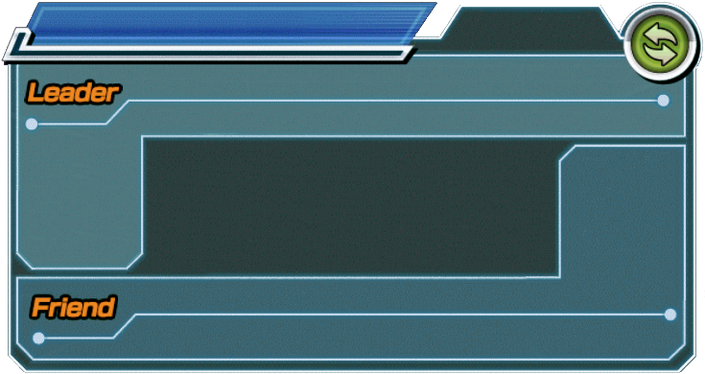 Super STR Type Ki +3, HP, ATK & DEF +120%; or Extreme STR Type Ki +1, HP, ATK & DEF +50%
Super STR Type Ki +3, HP, ATK & DEF +120%; or Extreme STR Type Ki +1, HP, ATK & DEF +50%

TACTICS

Leader skill to boost STR allies and self

High

Just to shift rotation by

Low

U want his seal as much as possible. Unless ur sure another SA will finish Vegito or he's sealed already, give Buu the SA. Used in SSR form Dokkaned is better

High

He's a good hitter and can link with ssj4 gokus

Medium

Least important member. Can heal a bit and stun. Used to conserve Cost since I don't have too much

Very Low

He can hit hard with the Gokus

Medium

SA lvl 10 recommended, used for leader skill and power hitting

High
STRATEGY
While not super powerful, the twin SSJ4 Goku leader skills make anyone OP. Take out Vegeta in 1st stage first. If you use the team correctly, you only need one Senzu/Dende at the most. Everything is Z-awakened and max lvl
---
Shield Breakers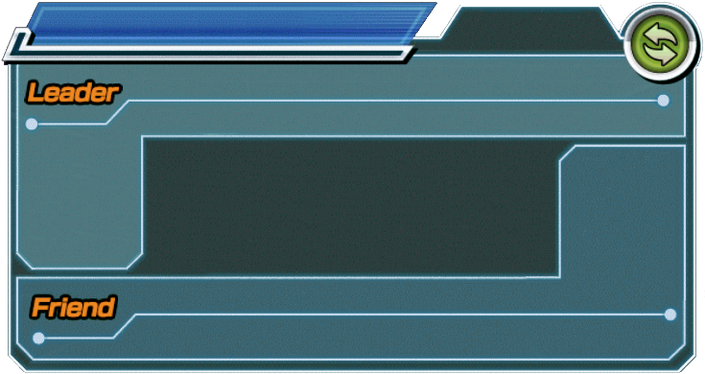 Extreme Class Ki +2 and HP, ATK & DEF +30%
Goku Black (Super Saiyan Rosé)
Extreme Type allies' Ki +3 and HP, ATK & DEF +120% when team includes all five Extreme Types

TACTICS

Pretty alright extreme leader and his giant form can help in a pinch

Medium

With enough orbs, is able to block relatively well and cause some damage, could be replaced with LR goku black though

Low

Will link incredibly well with Janemba, lowers damage and shatters Vegito's defense

High

Is a godsend when linked with Rose goku black, make sure you keep the two together at all times to lower Vegito's attack and defense and hit like a semi truck

Extremely high

Is a good floating tank whenever you need him to block a bunch of attacks, not all too necessary

Low

Keep this guy linked with Omega at all costs, his universal guard, paired with Omega's damage reduction make both of them together a nearly impenetrable wall. His defense reduction along with Omega's will help to make Vegito block like he has a wet napkin for a shield

High

Keep him linked with base form goku black as the two of them together will annihilate Vegito after he gets hit with Omega and Janemba the turn before. His leader skill will help to make the team much harder to kill

Extremely high
STRATEGY
Make sure to link both Blacks as well as Janemba and Omega as soon as possible to make the fight go by a lot smoother. Janemba and Omega will supply each other with ki, so there's no need to worry about a lack of a super. Make sure that whenever your dokkan meter is full, try everything in your power to give it to Rose Black as he will use it to decimate Vegito. If the orbs and rotations are in your favor, you'll only need to use one senzu, an icarus or two and possibly a single baba. If you have your own str Rose Black, use him instead of Bergamo.
---
Level 1 winner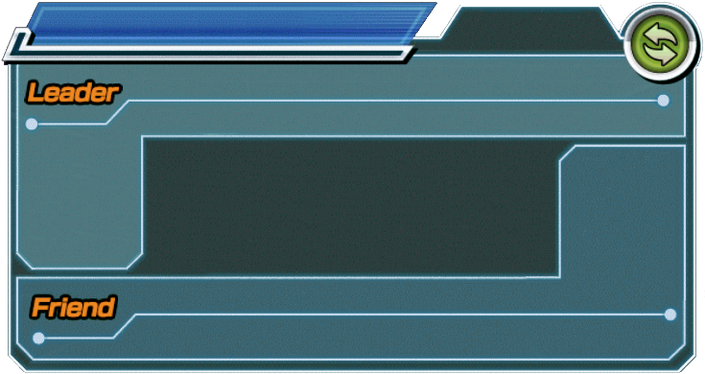 All Types Ki +2 and HP, ATK & DEF +70%
Legendary Super Saiyan Broly
STR icon Type Ki +3, HP, ATK and DEF +90%
TACTICS

Great leader, use against SSB Goku

High

STR, link well with Goku, Strong

High

Skip attacks and use as a tank

High

Strong in general, strong against Trunks

High

Can survive KO and strong in general

High

Fusion Zamasa does bonus attack and great against Vegeta

High

One shots everyone in round 1 and round 2. Deals alot of damage in round 3

High
*Disclosure: Some of the links above are affiliate links, meaning, at no additional cost to you, Fandom will earn a commission if you click through and make a purchase. Community content is available under
CC-BY-SA
unless otherwise noted.