NOTICE
This page is to help players with a specific event. You can post teams that you used to clear the event.
Please keep in mind to post teams that you have tested yourself.

---

Guide: Tactics Teams Template
 
Awakening Medals

Awakenings


Server
 
Weakness
Shadow Dragons

---
Blue Power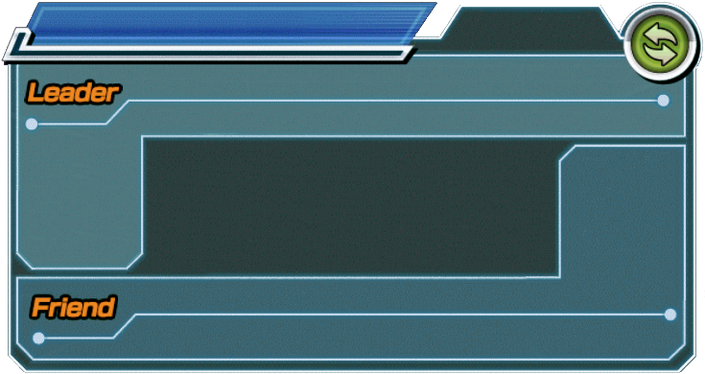 Super AGL Type Ki +2, HP, ATK & DEF +100%; or Extreme AGL Type HP, ATK & DEF +40%
Super AGL Type Ki +2, HP, ATK & DEF +100%; or Extreme AGL Type HP, ATK & DEF +40%

TACTICS

1. Leader skill
Increases your whole team's tankyness and damage by 100%
2. Damage Dealer
The damage he can dish out is usually around 500k-1million or more, depending on your SA level and potential stats. Can be replaced with AGL super vegito if you don't have him.

Medium

1. Blocking
Blocking and countering in the stages, the damage reduction is insane, try getting him to block the normal attacks, for supers use SSJ4 Vegeta or SSBKK Goku
2. Damage Dealer
He can dish out a lot of damage but is used mainly for blocking and countering.

High

1. Early stage clear
With his passive you can get through the first 3 stages pretty quick if you get him to launch his SA's

Medium

1. Damage Dealer
Use SSBKK Goku top get through the first stages and dish out some major damage.
2. Blocking
You cna use him to block in pretty much every stage due to his high DEF from the start. Try blocking with Vegito or SSJ4 Vegeta, if you can't he can be just as good.

Medium

1. Nuker
He can nuke pretty hard if you collect a lot of orbs since his passive increases the damage.
2. GT Link
LInk him up with the SSJ4 Vegetas for a great boost in KI and other useful links.
Can be replaced with other Super AGL characters.

Low

1. Stunner
Pretty much only useful for stunning SSJ Vegeta in stage 2 when he is in his TEQ mode, use Gohan for free hits if you manage to stun.
Can also be replaced with other Super AGL units.

Low

Pretty much same as the above SSJ4 Vegeta. Try getting a TUR one for an even better effect and a greater stat boost.

High
STRATEGY
Stage 1: A walk in the park since you have an AGL team against a STR opponent. Just SA the hell out of him.
Stage 2: Here is where it gets a little tricky. Use the blockers mentioned above to try and minimize the damage you take, using a whis can be helpful here since the TEQ Vegeta will dish out a lot of damage, in the worst case use a Senzu bean or Dende to heal up. Otherwise just keep dealing as much damage as possible.
Stage 3: Another STR fight, pretty much straight up and the same as stage 1. Block with the blockers and hit as hard as possible, you should be through this stage in about 3-4 turns.
Stage 4 - The final fight: This one is the most difficult since Gohan drops out because he can't stun anymore. The main strategy is to block SSJ4 Vegeta's attacks with Vegito, SSJ4's and SSBKK Goku. Try saving your Dokkan mode up to here since the SSJ4's can dish out major damage in this stage. Beware: SSJ4 Vegeta will hit you like a truck, his super does around 100-150k damage, depending on your blocker. Heal up when neccessary and be patient and this fight will be over in no time. DON'T SAVE YOUR ITEMS! Anything that can help you is useful here so heal, reduce his damage and even ghost him if you need to.
NOTE: The same team can be used on the SSJ4 Goku event, to just fly past it. :D
---
AGL mix Shadow Dragons
Z-HARD (no Vegito, no SSGSS Goku)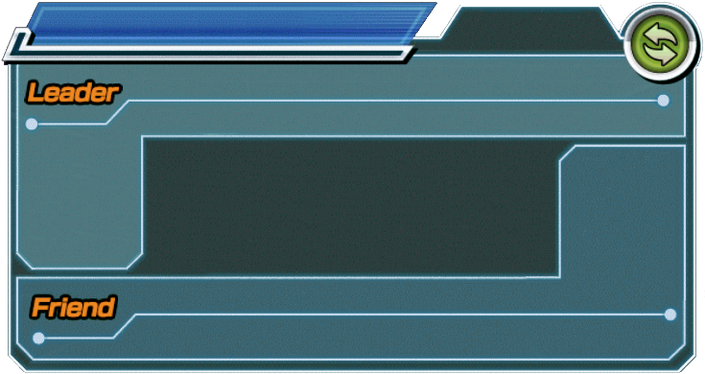 Super AGL Type Ki +2, HP, ATK & DEF +100%; or Extreme AGL Type HP, ATK & DEF +40%
Super AGL Type Ki +3, HP, ATK & DEF +120%; or Extreme AGL Type Ki +1, HP, ATK & DEF +50%
TACTICS

Leader Skill

High

Passive skill and Shadow Dragons link Skill

High

Seal SA and Shadow Dragons link Skill

High

Passive skill and Shadow Dragons link Skill

High

Passive skill. Can replace if you have similar

High

SA and Passive skill. Can replace if you prefer other stat boost.

High

Leader Skill

High
STRATEGY
Z-HARD gives us 3 pieces of Awakening Medals. Not too bad if you don't have a strong enough team and loads of items to get you through the SUPER2.


There is not much to worry about facing STR as long as you have the AGL members guarding. Tricky when it gets to TEQ form, make sure you have SSJ4, Obotchaman or Eis Shenron guarding. Besides your friend UR SSJ4 as main damage dealer, try to use the "Shadow Dragons" link skill and let Omega Shenron (or Syn Shenron if you have this instead) deals damage, Shocking Speed and GT should make it easier even you do not have Ki boost from leader skill. Remember to use Oceanus to seal SA.


Senzu beans should be good enough. I used Burma for 70% HP recover and ATK boost. Video
---
INT mix Shadow Dragons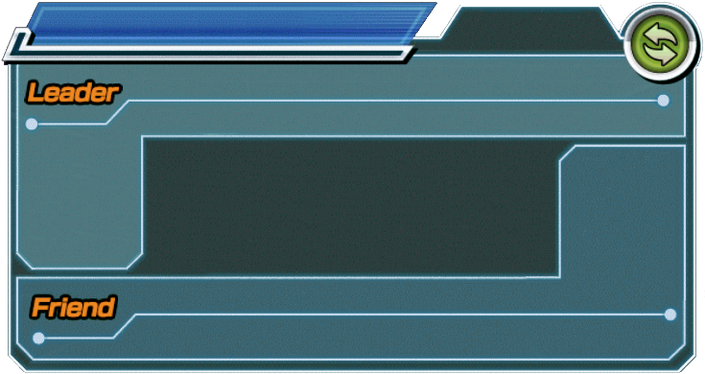 Majin Buu (Ultimate Gohan)
INT Type Ki +3 and HP, ATK & DEF +70%
Super Saiyan 2 Gohan (Youth)
INT Type Ki +3 and HP, ATK & DEF +90%

TACTICS

Leader skill and HP recovery

High

Passive skill and Shadow Dragons link skill

High

Passive skill and Shadow Dragons link skill

High

Seal SA and Shadow Dragons link skill

High

Lower Attack

High

Lower Attack

High

Leader skill and Super Attack

High
STRATEGY
Learning from the Z-HARD level, HP recovery and high damage dealt by SSJ4 Vegeta are the main challenges. This team keeps the "Shadow Dragon" gang and at the same time leveraging the "Lower attack" of Arale and Cell, together with fire power from LR Gohan and Buuhan (plus its HP recovery), the end result is better than expected.

At the end, there were still 3 support items left.


The INTs get us through the TEQ form much quicker than using a AGL team. I used a mixture of 2 support items to raise DEF and lower SSJ4 Vegeta's ATK at the same time, the SA dealt on AGL Cell was lower than 90K, much better than the average of 110+K. Sealing SA is not critical, be sure you keep at least a pair of the shenrons to activate the link skill (Omega is your main nuker). Good luck! Video
---
TEQ Beats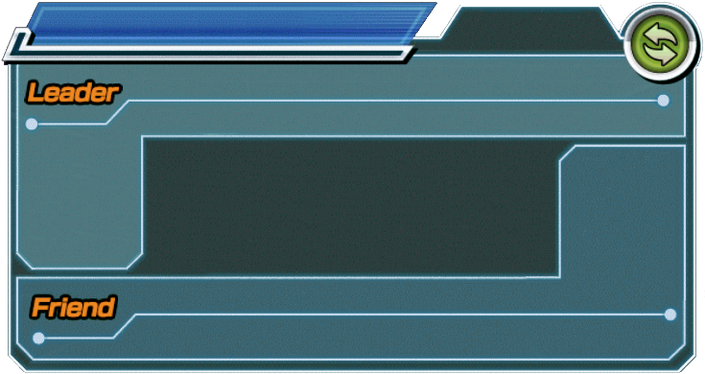 TEQ Type Ki +3, HP, ATK and DEF +70%
TEQ Type Ki +3, HP, ATK and DEF +70%
TACTICS

best TEQ leader currently gives unconditional 70% to all TEQ teammates. Hits like a truck

Essential

Best tank in TEQ also does substantial damage

High

Links aren't the best but he does great damage

Low

Versatile serves as midlevel damage and tank

Medium

Not the greatest but like SSGSS Vegeta serves versatile as a tank/hitter

Medium

Great Link Set works in many positions

High

Same as leader

High nearly crucial
STRATEGY
Buu and Frieza have the weakest links sets in the context of this team. That said Frieza hits well and is a great tank. Make sure that you are above the HP threshold at the start of turn since a healing item will not reactivate his passive. Link Saiyans (Particularly Vegito and Gotenks they are super friends. Every character in this team is versatile and they can all take a super in stage 4 and keep going. Each of them is capable of doing substantial damage. Blocking Frieza>Vegeta>LR Goku>Vegito>Buu>Gotenks, Attacking Gotenks>LR Goku>Buu>Vegito>Vegeta>Frieza)
---
One-Hit KO Super TEQ Team
Can Be Used On Z-Hard and Super2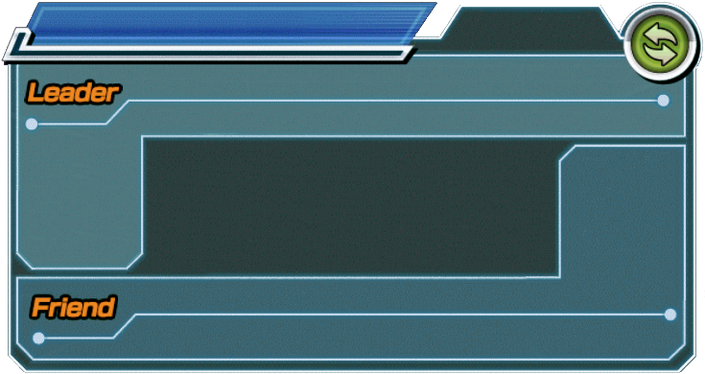 Super Saiyan 3 Goku (Angel)
Super TEQ Type Ki +3 and HP, ATK & DEF +120%; or Extreme TEQ Type Ki +1 and HP, ATK & DEF +50%
Super TEQ Type Ki +4 and HP, ATK & DEF +100%; or Extreme TEQ Type Ki +2 and HP, ATK & DEF +70%

TACTICS

The best leader in all of Super TEQ, SSJ3 Angel Goku can be used to straight up hammer GT Vegeta in all stages of this event. His Super Attack deals immense damage and has a chance to stun, so he is essentially mandatory for this team.

Essential

Vegito Blue can spam Super Attacks like there's no tomorrow due to his Passive Skill, so he can serve as an excellent damage dealer. He's most useful when going against SSJ3 and SSJ4 GT Vegeta, as his additional attacks can deal substantial damage to him.

High/Essential

GT SSJ Trunks may not be the strongest unit on this team, but his support capabilities make him incredibly useful, as his Passive Skill deals out Ki +2 and ATK/DEF +25% for all TEQ (and STR) units. He can be used as somewhat of a wall if need be due to his Super Attack giving him DEF +30% for 6 turns.

Medium

Android 16's defensive capabilities are though the roof! Barring a Super Attack, 16 takes on average around 60 points of damage from any of GT Vegeta's attacks. Use this mountain of an android whenever GT Vegeta is going to use multiple attacks in a single area, as it will give you the optimal use of his extraordinary defense.

High

Much like her counterpart Android 16, Android 18 can also be utilized as a tank and take minimal damage from GT Vegeta's attacks. The difference however is that she can also deal substantial damage as a nuker as well as change PHY ki spheres into TEQ spheres, allowing other units to easily use Super Attacks. 18 is definitely a must have.

High/Essential

Even if Bardock doesn't transform at all during the event, he can still do a significant amount of damage from his Super Attack. As long as your health is above 30% (which shouldn't be too hard to keep up with this team), Bardock gets ATK +100%, so you can deal some solid damage with him.

Medium

If the LR SSJ3 Goku that you are using in your Friend Slot has a Super Attack level that is at or near 20, then you can easily one-hit KO a full health SSJ4 Vegeta as long as you have enough ki spheres available to unleash his Ultra Super Attack. If by chance this unit isn't available, using

Essential
STRATEGY
If you use Androids 16 and 18 as your primary defensive units while making the most out of both LR and Angel SSJ3 Goku, you can easily clear this event in under 8 minutes. If there were items that I would recommend bringing, I'd bring along Senzu Beans, Dende, and the Ghost Usher to mitigate any potential high damage intake, however there is a good chance you might not need to use any of them at all. Nevertheless, it's better to be safe than sorry, so take them just in case.
---
Lineage of Kakarotto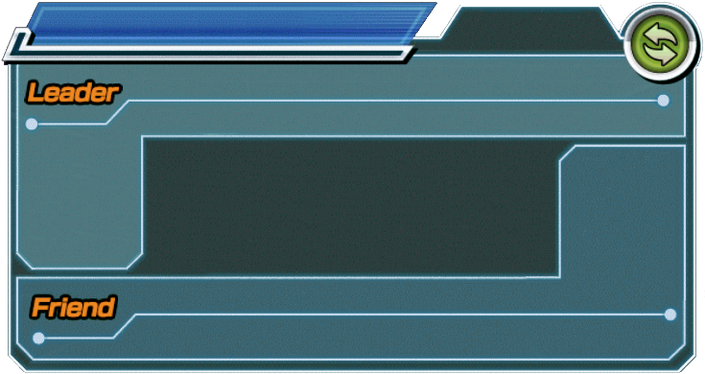 "Goku's Family" Category Ki +3, HP & ATK +170% and DEF +130%; or Super AGL Type Ki +3 and HP, ATK & DEF +120%
"Goku's Family" Category Ki +3, HP & ATK +170% and DEF +130%; or Super AGL Type Ki +3 and HP, ATK & DEF +120%
TACTICS

This dude is a must have! He can hit really hard, especially in the last 2 stages due to having type advantage. Also, you can save his Active Skill for the 2nd to last stage or the last stage to deal a lot of damage!

MUST HAVE

He is a must have to get through the 1st 2 stages, due to the type advantage. Can change orbs to rainbow, which helps SSJ4 Goku to super easily. He can also seal super ATKs and tank.

Must Have

Fits on the team due to Goku's secondary leader skill. Can dish out good damage and tank very well. Shares almost every link with SSJ4 Goku!

High

Can tank and dish out damage. Links superbly with the team and tanks very very well!. Can seal Super ATKs too!

High

He is a good unit. Deals out damage and tanks very well. Can transform at 50% HP or more, but due to this teams tankiness, he won't be transforming often.

High

The liability. Couldn't add in another team member due to that high team cost. Keep him off rotation.

LOW!!!!

Same as above

MUST HAVE!!
STRATEGY
Really don't need to use items. Don't have STR Goku GT get supered, otherwise, you're screwed. Just keep on spamming super atks, and you should win. Use Active skills on 3rd and 4th stage.
Community content is available under
CC-BY-SA
unless otherwise noted.