NOTICE
This page is to help players with a specific event. You can post teams that you used to clear the event.
Please keep in mind to post teams that you have tested yourself.

---

Guide: Tactics Teams Template
 
Awakening Medals

Awakenings
Server
 
Weakness

---
Guide On How to Plow Through This Event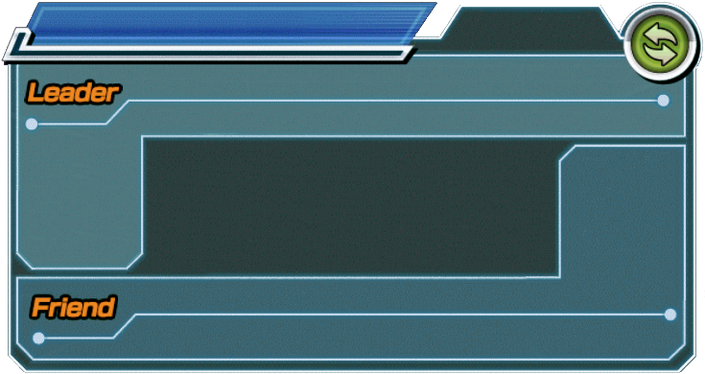 Extreme STR Type Ki +3 and HP, ATK & DEF +120%; or Super STR Type Ki +1 and HP, ATK & DEF +50%
Legendary Super Saiyan Broly
STR Type Ki +3, HP, ATK and DEF +90%
TACTICS

This Janemba is the most optimal leader for Extreme STR, and is one of the more useful units in the team. Super Janemba is pretty tanky thanks to his passive, which allows him to guard against all attacks. Said passive even gives him a boost in ATK by 80% AND gives him a chance to DOOOOOODGE!! Super Janemba's Super Attack, Rakshasa's Claw, does immense damage to the enemy and will lower Vegeta's defense by 50% for three turns (On this team, it should be at least until you begin the next phase).

Must-Have

Monstrous amounts of damage. A guaranteed additional Super Attack whenever he gets one off. A boost in ATK whenever he uses a Super Attack. LR Broly is a monster for a lot of reasons. There might be only one enemy on this event, but Broly's Gigantic Meteor Super Attack (combined with the ATK boost and guaranteed additional Super from using it) gets the job done. If you get enough Ki for the Omega Blaster, Vegeta can say goodbye to most of, if not all, of his health bars. EZA Broly might be better for defense, but this unit of the Legendary Super Saiyan will hammer right through this event thanks to his greater stats and SA Multiplier. Plus, with some of the units on this team (Namely Janemba) and the Link Skill Metamorphosis being shared with most of this team, defending really shouldn't be a problem.

Must-Have

First released along with The Terror of Universe's Most Malevolent Frieza (1st Form), this Final Form Frieza is a powerful unit for EXT. STR. His passive gives him an unconditional boost to ATK and DEF by a good 80%. Plus, if Vegeta's dumb enough to attack BEFORE all your units and the Emperor of Universe 7 (This one specifically) is in the first spot on your rotation, Vegeta will trigger the second part of Frieza's passive, raising the tyrannical monster's ATK by a whopping 100% thanks to his stimulated rage. In addition, his Super Attack raises his ATK by 50%. If Final Form Frieza is attacked before he attacks, this MASSIVE combined boost can be as catastrophic to the Saiyan Prince as his title implies.

Highly Recommended

This Frieza might be outclassed on general Extreme teams thanks to his transforming counterpart, but for EXT. STR, this unit is not one to be slept on. Sure, he might be one of the older LRs with a flat boost to stats, but the damage this guy can dish out is phenomenal for this event. But if you think damage is all he has, you couldn't be more wrong. His Ultra Super will lower Vegeta's ATK and DEF by 20% for three turns, reducing the damage he deals and increasing the amount he takes. In addition, Lord Frieza links SUPERBLY with a good chunk of the team, namely his Final Form counterpart and Janemba. Arguably the best skill in his link set is Metamorphosis(shared with Final Form Frieza and Janemba), which recovers some HP. Along with other good links like Fear and Faith, Big Bad Bosses, Universe's Most Malevolent and Strongest Clan in Space (both of these shared with his Final Form), the first stage of the Emperor is one of the best units for this team.

Extremely Recommended

Goku Rosé is one of my personal favorite units and one of the first I remember pulling in Dokkan Battle. In possession Goku's body, Zamasu is one heck of a powerhouse on this team. Black's passive gives him a 120% boost in his already high ATK stat, gives Extreme Class allies 3 Ki and a 50% DEF boost, AND lowers Vegeta's ATK and DEF by 20% because he's a Super Class unit. His Super Attack, the Waltz of Chaos, does a ton of damage to the Saiyan Prince and will raise his EXT. Class allies' ATK by 30% for one turn. The magnificent god has some fantastic link skills under his belt, namely Fear and Faith, Big Bad Bosses and Fierce Battle and Nightmare (only shared with Super Janemba), which are shared with some of the team. The best use for the divine pseudo-Saiyan outside of damage is as a linking buddy for LR Broly. He possesses Prepared for Battle, which gives him and Broly +2 Ki. They also share Super Saiyan and Fierce Battle, giving them a good 25% boost in ATK. How useful this unit is on this team and many others justifies the high pedestal I place this unit on.

Extremely Recommended

Majin Buu is honestly here for support more than anything else. He doesn't link very well with this team outside of Fierce Battle. However, Buu does have his uses. His Super Attack will do some decent damage and has a 1-in-5 chance to stun Vegeta for two turns (at least until he goes Super Saiyan Blue). Buu's best use on this team is changing INT Ki orbs to STR Ki orbs, providing Ki to his allies if they need it.

Somewhat Recommended

Janemba might be the best EXT. STR leader, but I chose LR Broly as my friend to have yet another hard hitter on my team. Sure, he gives less of a boost to your stats than Super Janemba, but he's in a league of his own when it comes to power.

Extremely Recommended
STRATEGY
You don't really need support items for this event with this team. Since Vegeta only ever stays Super PHY throughout the fight, this is one of the best teams you can take. This event will be over before you know it.
---
This Team Will Give Vegeta a beating!
Easily whooped Vegeta with this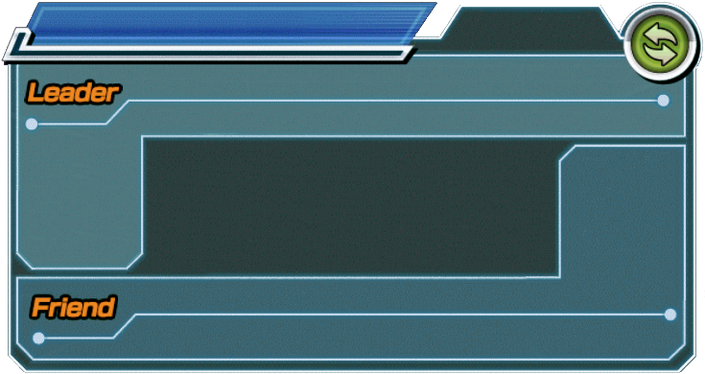 "Universal Survival Saga" Category Ki +2 and HP, ATK & DEF +120%; or STR Type Ki +2 and HP, ATK & DEF +40%
"Universal Survival Saga" Category Ki +2 and HP, ATK & DEF +120%; or STR Type Ki +2 and HP, ATK & DEF +40%

TACTICS

He will hit very hard, takes 2 health bars at s atk lvl 10, tanks very well! And stuns, which can help you a lot. EVEN BETTER WHEN DOKKANED

Required

Will Hit very hard, tanks well, and stuns

EXTREMELY RECOMMENDED

Healer, tanks, and hits a little bit hard, but will hit hard at s atk lvl 10

Recommended

Any other str card can replace him, only here for tanking, probably FP Frost.

Replaceable

Replaceable only here for support, but he can hit a little bit hard. DON'T LET HIM TAKE A HIT FROM VEGETA! Only here for linking

Replaceable

Tanks, deals some damage, orbchanger, when supers she raises her defence by 30% so always have her super

Recommended

Same as above

EXTREMELY REQUIRED
STRATEGY
Put the weaker cards in the slot where they are going to get least attacked. Give orbs to Jirens, Frost, Ribranne, and 18. Put the STR cards and 18 in the place where they will get most attacked to tank damage. In the 4th phase, Vegeta will attack each turn. Hopefully, the Jirens will stun him. If you have one of the weaker cards that will take a lot of damage, use the ghost usher to cancel all of his attacks. Use healing items when you are low on health, but if Vegeta is stunned, then their is no need to use the items. I beat Z-hard with this team, but I don't know if I can beat super
Community content is available under
CC-BY-SA
unless otherwise noted.