NOTICE
This page is to help players with a specific event. You can post teams that you used to clear the event.
Please keep in mind to post teams that you have tested yourself.

---

Guide: Tactics Teams Template
 
Awakening Medals
Awakenings
Server
 
Weakness
Resurrected Warriors

---
F2P TEQ (Max lv. 19)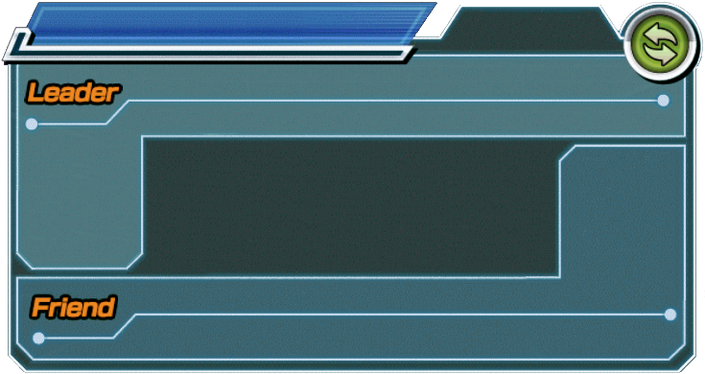 TEQ Type Ki +3 and HP, ATK & DEF +70%
Super Saiyan 3 Goku (Angel)
Super TEQ Type Ki +3 and HP, ATK & DEF +120% or Extreme TEQ Type Ki +1 and HP, ATK & DEF +50%
TACTICS

Only decent f2p teq leader at the moment

Needed

Nice for damage reduction. This sort of characters are needed to evade/reduce damage until the gokus can attack (20 evade build needed)

Needed

Like bulma, but can also stun in initial stages

Needed

Even if he isn't part of the revived warrior cat. he still does great damage and tank a bit. Beware of enemy attacks on higher levels

100% needed

Being a resurrected warrior, he does tremendous damage.

Needed

His sealing is great, beware of enemy attacks. 20 evade build needed!

Needed

The main man for your team. He will be the greatest hitter and can surprisingly tank decently. If possible, try to have the highest possible % in the orb system as he is your main hitter

Needed
STRATEGY
Try to dissipate and evade every damage until the gokus can attack. And the 2 ss3 gokus can also be used as a defensive unit (all other card except for Lr goku will take a lot of damage)
---
Test of Luck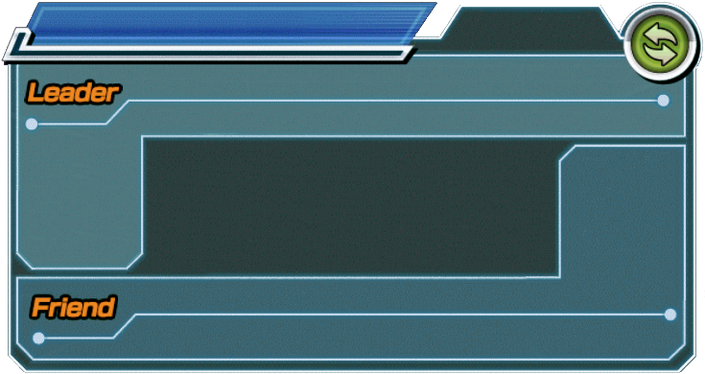 Super AGL Type Ki +3, HP, ATK & DEF +120% or Extreme AGL Type Ki +1, HP, ATK & DEF +50%
Super AGL Type Ki +3, HP, ATK & DEF +120% or Extreme AGL Type Ki +1, HP, ATK & DEF +50%
TACTICS

Gives best amount of HP to everyone, also has defense and dodges.

Very important

Somewhat tanks (not really al all)

Not really important

Stalls if turns into a great ape. If he gets hit, you die

Really not important

Heals, Resurrected Warrior

Important

Important if dodges

Important

MUST have passive go off

Main star

Double Lead, helps increase everyone's stats

Very Important
STRATEGY
Pray that everything goes your way (especially Devilman)
---
Team W/out Angel Frieza (Max 29)
Up to Lvl 29 Without Angel Frieza Lead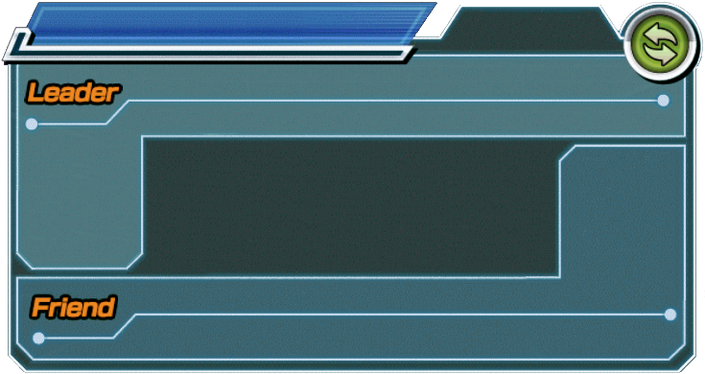 All Types Ki +3 and HP, ATK & DEF +50%
"Resurrected Warriors" Category Ki +3, HP +130% and ATK & DEF +170%; or INT Type Ki +3 and HP, ATK & DEF +50%
TACTICS

For my lack of better leader, Masked Saiyan's Lead skill is surprisingly useful to boost TEQ and INT together, and the fact that he's TEQ Extreme works as well.

Medium

Even with 4- 5 ki or more, he tanks and damages a lot! He can tank to 2- 4 digits damage.

High

He's a tank and damage dealer. A must in this event.

High

I hate the dude, but he's extremely useful here. I decided to rainbowed him at stage 26. Rainbowed, he can tank damage to 3- 4 digits.

Medium

He's not here for damage. On early stages, his SA seal is precious. On later stages, he supplies TEQ Kis for Perfect Cell and Golden Frieza.

High

Highest damage dealer. Be careful though, he doesn't def well.

High

A must. The Leader of Resurrected Warriors category.

High as hell
STRATEGY
Try to get Cell and Bardock in same rotation. Tank only with Cell, Golden Frieza, or Bio Broly, and avoid defending attack using Kid Buu. Separate Tanks in different rotations. This team is proven and tested from level 1- 29.
---
Team W/out Angel Frieza (30)
Beaten lvl 30 Without Angel Frieza Lead With This Nuking Tanking Tactic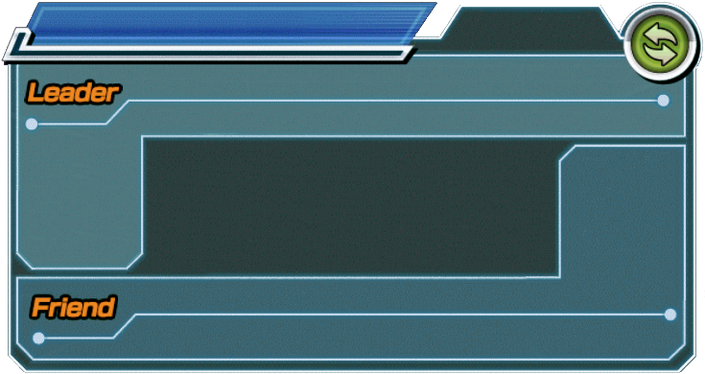 TEQ Type HP, ATK and DEF +100%
"Resurrected Warriors" Category Ki +3, HP +130% and ATK & DEF +170%; or INT Type Ki +3 and HP, ATK & DEF +50%
TACTICS

When Masked Saiyan's Lead team stopped working, I decided we need leader with more stat boosts. Golden Frieza Tanks, damage quite well, and give 100% stat, which is twice than Masked Saiyan.

High

He will be the MVP. The MAIN damage dealer and tanker in this team. As a matter of fact, this team was built around him.

High as hell

What is he doing here? Oh yeah. He's a floater with decent def and also in resurrected warrior category.

Low, replaceable

I hate the dude, but he's extremely useful here. I decided to rainbowed him at stage 26. Rainbowed, he can tank damage to 3- 4 digits. Even at stage 30, he still tanks well.

Medium

He's here as a resurrected warrior char who can supply Cell and Golden Frieza with enough kis.

High

A resurrected warrior category char that supplies even more ki for Cell/ Golden Friezas to use. That is all his function. Small but important. (Also heals a bit if needed)

High

A must. The Leader of Resurrected Warriors category.

High as hell
STRATEGY
This is the team I used to finally beat lvl 30. Keep in mind, this team built around TEQ Perfect Cell. Mine is SA 10 with bottom right path opened.
Keep Cell and Bardock together, and save STR kis (red kis) for their rotation (Bardock turns STR to TEQ kis). Keep TEQ Golden Frieza and INT angel golden frieza next to each other to compensate for the kis deficiency. Your damage dealers are only Cell and both Friezas.
Tank well, plan kis, and be patient. May the God of godly rotation be with you!
---
Majin Buu Saga Team W/O Angel Golden Frieza
Able to get through Level 26 with skill and patience, Level 29 with pure luck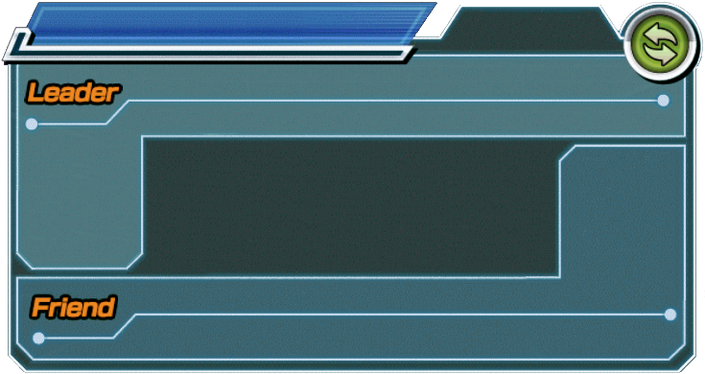 "Majin Buu Saga" Category Ki +3, HP & DEF +170% and ATK +130%
"Resurrected Warriors" Category Ki +3, HP +130% and ATK & DEF +170%; or INT Type Ki +3 and HP, ATK & DEF +50%
TACTICS

If you don't have an Angel Golden Frieza of your own, Vegito's Majin Buu saga category has enough units that are also Resurrected Warrior to sustain a team. Combine that with a decent damage reduction on normal attacks (still takes ~30-35K so be careful) and a high boost to HP and DEF, with some luck you can survive; ONE SHOT BY ENEMY'S SUPER. Allows your units to tank attacks better and overall survive longer with the 170% to HP and DEF

High

NOT A DAMAGE DEALER!!! only here to tank hits. Only does 150-200K at the most, so don't waste ki on him. Takes ~15-17k on a normal attack and ~50-55k on a super

Medium

Again, not a damage dealer, but if he gets a crit off he can do a decent amount of damage. Sole purpose is to tank hits. Takes ~14-16k on a normal attack and ~49-53k on a super

Low

The main damage dealer and saving grace of this team. As long as you don't have to put him off rotation, do whatever you have to do to get your super off every turn he is up! The 12% HP recovery is enormously beneficial and if you have Dups in him and RNJesus smiles upon you, you can take out over half of Goku's health in one rotation. Takes ~29-33k on a normal attack and ~90-110k from a Super. Without him you will never be able to output enough damage to take Goku down.

Very High!

From what I have heard, if you are able to SA10 and invest some orbs in this Cell, he will do wonders for you in this event. That being said, mine is at 0% and SA1 (simply because of lack of Kais and Orbs) and yet even on a team where he is only benefiting from 1 leader skill and with ZERO investment he is still more then capable to taking a hit. If you have collected 2-4 ki he can tank a normal attack for ~12-16k and a super for ~51-56k. If you have invested in this Cell, you will have another Damage dealer for the team, no question. However even if you haven't, still a fantastic tank

Medium-High

Best Tank for the event no contest. Perfect Link partner for your friend Angel Golden Frieza, and able to do a decent amount of damage himself. Even after his passive deactivates when you go <50%HP he is still a main rotation unit and a valuable asset. W/ his passive active, he takes ~2-2.2k on a normal attack and 13-14k on a super. W/O his passive active he takes ~16-18k from a normal attack and 48-54k from a super. Even if you have invested nothing into this Frieza, without this unit on your team tanking damage for you, you will not be able to survive, of that I assure you.

Very High

A must for the event unfortunately considering his pull rate. But dont let that fool you while he is able to deal ~8-900,000k with his super, He will still take ~35-40k damage from a normal attack so don't let him get hit more then you have to. Takes ~35-40k damage from a normal attack and ~105-110k from a super.

High
STRATEGY
This team got me from level 21 to 26 within a few hours. Do what you have to do to survive each round until you can super with Kid Buu. It is ESSENTIAL he be supering every turn. If you are able to get off a super with either the TEQ or INT Golden Friezas without sacrificing Kid Buu's super, go for it. Otherwise, unless you've invested into the TEQ Cell, dont worry about any other units getting their super off.


If you have this guy at 100% -
He will fare much better then his 120% lead counterpart as once you get to the higher difficulties, I've found that the Potential System Type Defensive Boost
actually does more for you then raw defense

If you really want to get ballsy you can bring:
increases Kid Buu's ATK by an additional 65% and heals you. THAT BEING SAID, mine is 100% and was still taking 90-101k from normal attacks and a super will one shot you. So choose wisely.
---
Movie Boss and Extreme Defensive Team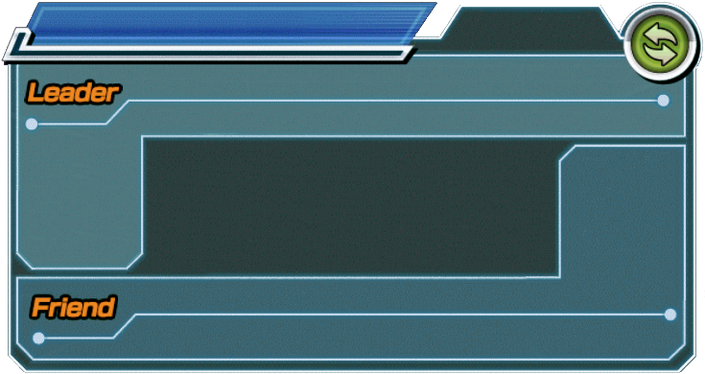 "Movie Bosses" Category Ki +3 and HP, ATK & DEF +150%; or Extreme Class Ki +3 and HP, ATK & DEF +50%
Extreme Class Ki +3 and HP, ATK & DEF +120%
TACTICS

50% stats to all extreme types, gives 150% HP, ATK & DEF for Bio-broly and 1st Form Frieza. Just don't let him get hit, EVER (Test of luck)

Necessary

Can tank with enough orbs, extreme TEQ

High

Has 100% DEF, doesn't do damage and mainly used for tanking

High

Resurrected Warrior, super teq, mainly for taking damage

High

Being a resurrected warrior and super teq that can be rainbowed easily, he'll work nicely

High

Deals lots of damage and heals

High

The main man for your team. He will supply 120% Stats and Ki +3 to all extreme units.

Necessary
STRATEGY
Don't ever let Turles get hit, unless he's transformed, a rainbow Frieza friend is your best bet to defeat this event through his transformations.
---
The Dead Don't Die (lvl 1-30+)
Resurrected Warrior's Team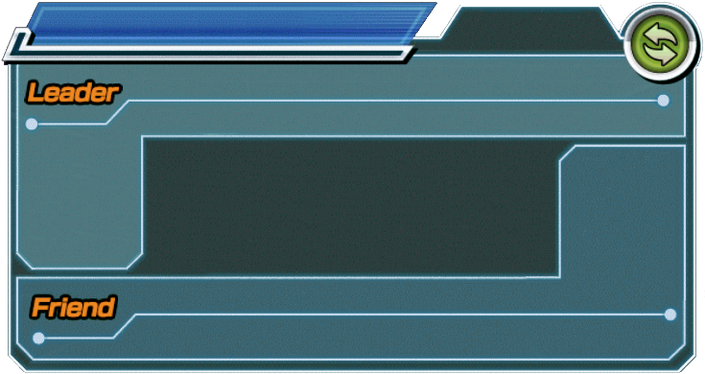 "Resurrected Warriors" Category Ki +3, HP +130% and ATK & DEF +170%; or INT Type Ki +3 and HP, ATK & DEF +50%
"Resurrected Warriors" Category Ki +3, HP +130% and ATK & DEF +170%; or INT Type Ki +3 and HP, ATK & DEF +50%
TACTICS

The best lead for the "Resurrected Warriors" category without a doubt. I actually didn't even fully dokkan awaken him and left him as the Revived Emperor UR at level 100. He is a crazy strong hitter and will dish out almost 1 million consistently through the fight with SA 10 and no dupes.

Must have

This unit is meant to provide ki to Golden Frieza (Angel) as well as nuke damage himself. He evolves as the turns progress (hopefully you won't have to rely on this) and will consistently push out 1 million damage at SA 10 and no dupes. Frieza also gets the type advantage and the category advantage for this battle. Unfortunately he doesn't bring many good ki links to the table for anyone not named Frieza.

High

One of the best tanks in the game. You don't need any dupes into this Frieza for him to be effective. Even though this Frieza doesn't have a type advantage, I prefer him more because of the 90% damage reduction when defending. Regular attacks defended were in the double digits and supers never went greater than 4 digits. His purpose in this team is to absorb the majority of attacks, not to nuke. With that in mind, I have no issues running this one over a TEQ Golden Frieza who would be a good replacement depending on availability and preference. He will also provide +4 ki to Golden Frieza (Angel) and +2 ki to Perfect Cell - both are relied on in this build.

Medium/ High

Cell can do it all from taking damage to giving damage, but it is a little difficult to get the supers off if you don't have him Z-Awakened. He benefits from the Revival link skill that most Resurrected Warriors category characters have. Adding an orb changer on this team specifically for Cell will allow you to get supers off and do a lot of damage. Get him up to SA 10 and invest the orbs because he is extremely helpful for this event.

High

Tapion is a nice addition to this team if you have a Z-Awakened Cell. He will change the STR ki spheres to Rainbow ki spheres that allows Cell to quickly fill a super attack bar. I personally prefer this Tapion as the orb changer for the team because the rainbow orbs make it easier for everyone to get a super off. This is purely preference so theoretically any orb changer would do in this situation, but the Resurrected Warriors category is a huge bonus in favor of Tapion. At SA 10 and no dupes, he isn't anything to write home about, but he will give out constant damage.

Medium/ Replaceable

This Tapion is a great tank and reduces damage by 50%. His transformation will only occur after the health bar drops to 50% so he can work as somewhat of a life saving mechanism to drag your turns out for at least 2 more turns. He benefits from the category advantage and gives +2 ki to everyone with the Revival link skill so he isn't terrible. Overall, he is not a bad unit to use.

Low/Medium

Frieza provides the Resurrected Warriors Category Ki +3, HP +130% and ATK & DEF +170%. Having one of these every turn will give you consistent damage at about 1 million to make the event very easy.

Must have
STRATEGY
This team should be very self sufficient on orbs and everyone should be able to get a super out. The focus should be on both Golden Frieza (Angel) and Perfect Cell being able to get their supers off. Use AGL Golden Frieza to tank all the damage and Tapion (Hirudegarn) or Perfect Cell to take the rest. Avoid or try minimizing the amount that Golden Frieza (Angel) gets hit and the team should have a quick run every time.
---
Abusing TEQ Frieza
Resurrected Warriors team without AGF lead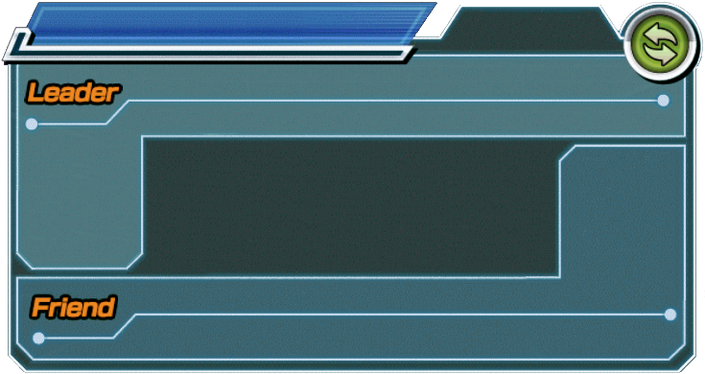 Extreme Class Ki +3 and HP, ATK & DEF +120%
"Resurrected Warriors" Category Ki +3, HP +130% and ATK & DEF +170%; or INT Type Ki +3 and HP, ATK & DEF +50%
TACTICS

Insane leader skill. Hits for a massive ton since he is a Resurrected Warrior, Extreme type, and TEQ type. Absolutely insane unit

Extremely Recommended

Insane tank. Use to tank as much as possible, then avoid tanking when falling under the restriction. (Can be replaced by )

Recommended

Amazing support, providing 2 Ki for allies in rotation

Highly Recommended

Can dish out quite a lot of damage, considering he is an Extreme TEQ Resurrected Warrior. Pretty great for tanking too.

Highly Recommended

Resurrected warrior and can do a lot of damage (much less in later stages though) but a great addition. Beware of later stages, do not use to tank.

Highly Recommended

Linking partner for Kid Buu. Does little damage, and cannot take damage. Do beware.

Not so recommended

He's a great leader since he is the 170% lead. However, he does less damage in the later stages. Might consider something else. If found taking too much damage, TEQ Frieza friend would be better.

Extremely recommended
---
Extreme TEQ Resurrected Warriors Team
(Almost) Infinite Regeneration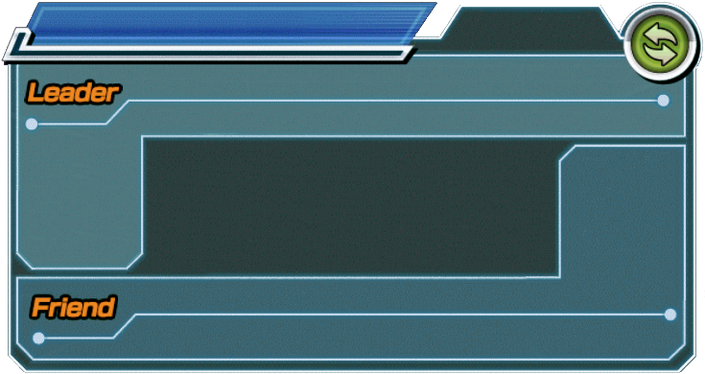 Extreme TEQ Type Ki +3 and HP, ATK & DEF +120% or Super TEQ Type Ki +1 and HP, ATK & DEF +50%
Extreme Class Ki +3 and HP, ATK & DEF +120%
TACTICS

Only here for 120% Leader Skill. Can hit ok in a pinch. DO NOT let him get Supered. Use Transforming Frieza instead if you have him

Medium

Only here to heal. If you can get their SA off without sacfrificing or SA's then go for it. Otherwise, don't let them get hit.

High

Your main tank. All the healers should keep your health above 50% for the most part. Also great linking partner for

Essential

Secondary tank and Main damage dealer. I have mine fully EZA'd, SA15, bottom right path unlocked and he tanked amazingly and did outstanding damage. He also heals 10% with each SA, which is helpful for keeping health above 50% for

Super Essential

Astonishingly useful for Stages 29 and 30. His passive allows and to hit harder, and launch SA's with greater ease. He can tank a little bit if you really need him to, but he cant hit hard at all, so allowing him to Super is hardly worth it

High

Tanks amazingly when rainbowed. Sadly, he can't hit very hard, however his tanking more than makes up for that.

High

One of your main damage dealers and tanks. His regeneration is very useful for staying above 50% HP, and he continues to get stronger each turn

Essential
STRATEGY
My strategy was to try and keep
and
together, but that didn't end up lasting very long. Put
,
,
, or
in any position with a lot of layered attacks. It took me until
's Final Form to put Goku down, but I was only briefly under 50% HP.
---
Resurrected Warriors(to lv. 50+)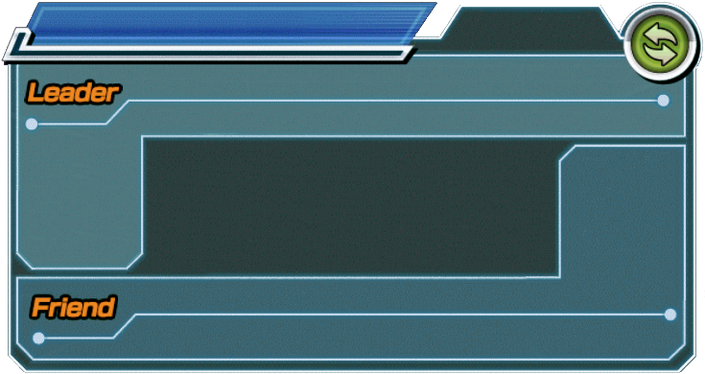 "Resurrected Warriors" Category Ki +3, HP +130% and ATK & DEF +170%; or INT Type Ki +3 and HP, ATK & DEF +50%
"Resurrected Warriors" Category Ki +3, HP +130% and ATK & DEF +170%; or INT Type Ki +3 and HP, ATK & DEF +50%
TACTICS

Leader of the team. Giving 3ki +130% HP and +170% ATK & DEF. Can't tank, but can hit hard

High

Above 50% HP will be the best tanking unit of the team.

High

This EzA Cell is amazing for this event, good tanking/damage.

High

Great tanking unit and useful on bad rotation because of his orb changing. Helped me a lot.

Medium/High

This F2P Units performs well on single bosses stages. He's here to do one job: Tank. I rainbowed mine and gave him all dodge to avoid as much damage as possible.

Medium

I had him for one reason, orb changing to help Teq GF and/or Cell get their SA. You could take Demon King Piccolo. What I'd do is bring another tank, but I lacked one so I went with these two.

Low

See Leader

High
STRATEGY
Rotation 1: Angel Golden Frieza + Teq Golden Frieza / Rotation 2: Cell + Bio Broly. These are the ideal rotation, but you can run Cell with Broly, Tapion and Bardock. Int Angel golden frieza is the weakling of the team, he cannot get super attacked at all. Bardock(or DK Piccolo) is the second weakling since he doesn't have def buff. Then Cell if he doesn't get enough orbs. For attacking Angel Golden Frieza, Golden Frieza and Cell are the hitters of this team, have them super attack as much as possible.
---
Zeni Farm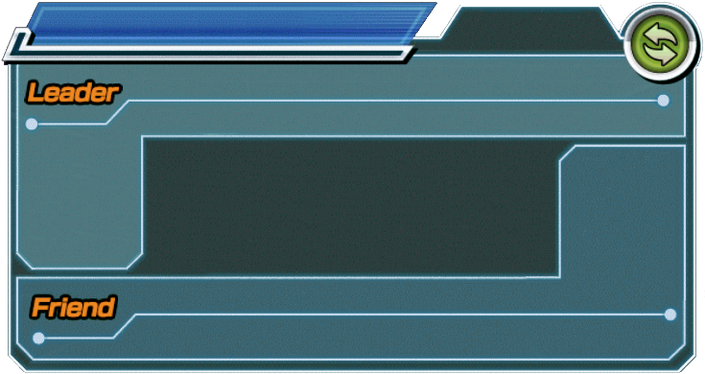 "Resurrected Warriors" Category Ki +3, HP +130% and ATK & DEF +170%; or INT Type Ki +3 and HP, ATK & DEF +50%
"Resurrected Warriors" Category Ki +3, HP +130% and ATK & DEF +170%; or INT Type Ki +3 and HP, ATK & DEF +50%
TACTICS

Resurrected Warriors Category Lead. Hits hard but can't tank in higher stages.

Required

His EZA made him tankier and hit harder. Instead of being useless when his health drops below 50%, he can still tank and hits even harder. Links well with Angel Golden Frieza.

Very High

Hits hard and tanks really well after collecting orbs. Heals after every super attack.

Very High

Tanks and changes orbs, helping those who struggle to get supers.

High

He heals after transforming and tanks after supering. Has Category and Type advantage. May struggle to link with other units that aren't Frieza cards.

High

Only purpose is to tank.

High

Friend Lead

Required
STRATEGY
Rotations: Angel Golden Frieza - Teq Golden Frieza, Teq Cell - Tapion/Android #16. Main hitters are Angel Golden Frieza and Teq Cell. Everyone else floats.
Community content is available under
CC-BY-SA
unless otherwise noted.