NOTICE
This page is to help players with a specific event. You can post teams that you used to clear the event.
Please keep in mind to post teams that you have tested yourself.

---

Guide: Tactics Teams Template
 
Awakening Medals

Awakenings
Server
 
Weakness
Universe 6

---
This Is The Stance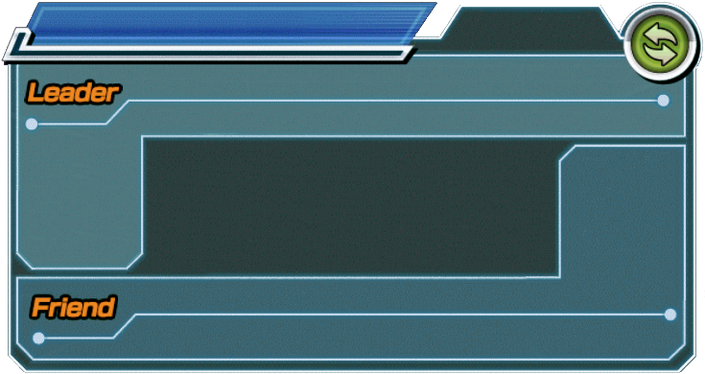 "Universe 6" Category Ki +3 and HP, ATK & DEF +170%; or "Universe Survival Saga" Category Ki +3 and HP, ATK & DEF +150%
Super Saiyan Gohan (Future)
"Universe 6" Category Ki +3 and HP, ATK & DEF +170%; or "Universe Survival Saga" Category Ki +3 and HP, ATK & DEF +150%
TACTICS

Hit is the Universe 6 Category leader in addition to having Type advantage within this event. The Legendary Assassin will one of your heavy hitters for this event. He gains an ATK boost when he launches a super attack. Issues for him is that the event negates his stun and ATK & DEF lowering at higher stages. Links well in this team.

Required

If you're looking to climb higher stages, then these two make it a breeze. Despite having their damage reduced at later stages, Caulifla and Kale make it up by becoming a monster tank as they raise their DEF infinitely after every super. This is further boosted as they launch an additional super attack when facing a Universal Survival Saga or Pure Saiyans Category enemy. They also have a have a chance to dodge attacks which increases for every attack launched. Links well in this team.

Very High

Same as above. Since their TUR has a different name, you can run this alongside the LR to activate all links, besides Legendary Power, giving +9 Ki and 25% ATK. Links well in this team.

Very High

This Caulifla card is perfect for this event. Whenever she faces against a Universal Survival Saga or Pure Saiyans Category enemy, she gets a guaranteed dodge, meaning she'll NEVER get hit in this event and can dish out free damage.

Very High

Another tank for this event. They raise DEF after a super and when below 80% HP, they guard against all attacks. Links well in this team.

Medium

Cabba is a decent card for this event. He has category and type advantage. He gets a chance to crit which can increase for every Universal Survival Saga Category ally on the team. Links well in this team.

Medium

Friend Lead.

Required
STRATEGY
This team is for climbing higher stages for Zeni, otherwise any Universe 6 card will work fine for this event.
Alternative Units:       

Hit doesn't have a lot of defense, so try to place him in the least attacked spots and place the defensive units there instead.
---
Mitigators
Goku you are a pea-shooter.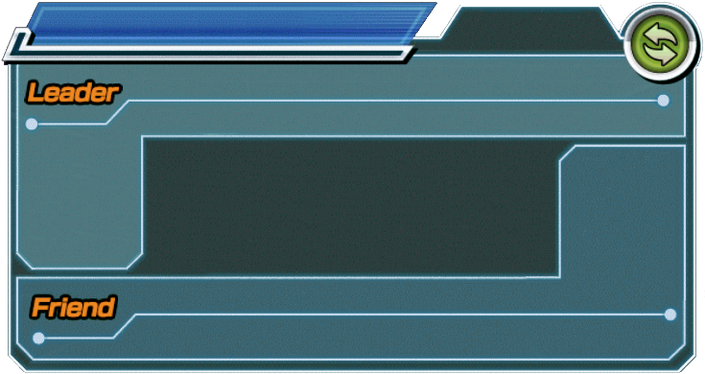 Ingenious Scheme on a Grand Scale Bota Magetta
Reduces damage received by 40%
Ingenious Scheme on a Grand Scale Bota Magetta
Reduces damage received by 40%
TACTICS

Lead for reducing damage taken by 40%. They have a 50% chance to further reduce the damage taken by 50%.

Essential

They always launch an additional attack. Since we are fighting against Goku who is in "Pure Saiyans" Category, they will launch an additional SA. With each ATK, they gain +1 Ki. They also have ATK+DEF +66% and with each U6 teammate, they get +10% ATK boost. Each SA raises their DEF by +30%. It is essential to collect AGL Ki orbs for recovering HP. The downside is that they are AGL and thr damage they do is reduced by 80% in this event.

High

His passive provides Extreme Class allies' +2 Ki and ATK+DEF +25%; reduces damage received by 30%. Pair him with EZA TEQ Golden Frieza. He also give +4Ki to GF in links.

High

The EZAed unit will reduce damage received by 80% when HP >= 50% and reduces damage received by 50% when HP<50%. Always get his SA since he is the only damage dealer in this team. It should be fairly easy with him linked with INT GT Frieza.

High

He is just there due to type advantage and to get some supers if possible. He gets +3Ki and ATK+DEF +120% from his passive.

Low

His passive allows him to reduce damage by -50%. He transforms when HP<50% which is not of any use in this event with this team.

High

Same as Leader.

Essential
STRATEGY
WARNING : If you are trying this, then you are in for a long battle. It took me 1 hr to complete stage 31.

The rotations are LR Kale and Caulifla/Tapion and INT GT Frieza/TEQ GF. Nouva and the Bota-Magettas can be rotated. This team will take on SA from Goku for 2 digits except for Nouva and Bota-Magettas. Nouva will take normal ATKs for <7K and SA's for <30K. Bota Magetta's will take 2 digit damage if their passive activates. It was active most of the time. Make sure to place Nouva and Bota-Magettas where there are least number of attacks. Your main and only damage dealer is Golden Frieza. GF does 200K-250K on SA when paired with GT Frieza.

Always collect AGL Ki orbs with LR Kale and Caulifla and recover HP. They will not do damage but they are very defensive. This is the team I used to beat LGE except it was EZA Janemba instead of Nouva. You can probably beat any EZA with this team.
*Disclosure: Some of the links above are affiliate links, meaning, at no additional cost to you, Fandom will earn a commission if you click through and make a purchase. Community content is available under
CC-BY-SA
unless otherwise noted.