NOTICE
This page is to help players with a specific event. You can post teams that you used to clear the event.
Please keep in mind to post teams that you have tested yourself.

---

Guide: Tactics Teams Template
 
Awakening Medals



Awakenings
Server
 
Weakness
Movie Heroes

---
Movie Heroes Team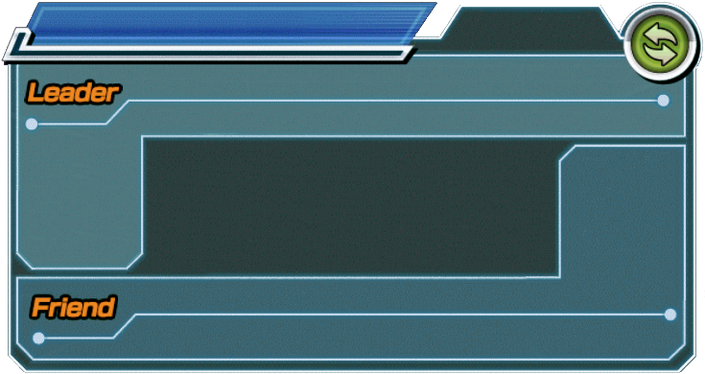 "Movie Heroes" Category Ki +3, ATK +170% and HP & DEF +150%; or "Fusion" Category Ki +3, ATK +170% and HP & DEF +130%
"Movie Heroes" Category Ki +3, ATK +170% and HP & DEF +150%; or "Fusion" Category Ki +3, ATK +170% and HP & DEF +130%
TACTICS

Heavy hitter, tanks well, has the leader skill this team needs. Upon transformation (which you shouldn't have to worry about) he becomes even better at what he does. Essential even if you only have the SSR version.

High

Hits hard, changes orbs (though sometimes not in a way you'd want), self sufficient, and seals for a turn. He's good on any event. Here, though, he shines like a star due to his passive adding defense when fighting Movie Bosses. He takes Broly's supers past lv 30 for only double digit damage. Very high priority.

High

Despite not being a Movie Hero, he still deals craptons of damage and tanks fairly well. His counter is always nice to have, he links well with the other fusions, and he still gains benefits on this team due to Blue's secondary leader skill. Hard fit to replace. High priority.

High

He hits like a truck, but he doesn't quite tank as well as the other cards on this team. Links wonderfully with the other Gogetas, especially the leader. If you have EZA STR Gogeta, he may fare better than this card. Medium priority.

Medium

Hits like a freight train for as long as his passive is active, and on this team the event is usually over before that happens. Still reliable even if the event gets dragged on, but it would probably be best to give ki over to other cards if they need it.

Medium

Not much use on this team, aside from orb changing, but it did a good job of that, and the linkset fits decently with the amount of fusions on the team. Overall, though, you should probably replace him with any better fusions or Movie Heroes.

Low

Same reasons as above leader.

High
STRATEGY
It's easy to clear lv 30 with this team like it was a joke.
Team posted by FabioRSK helping the author.
---
Fusion Team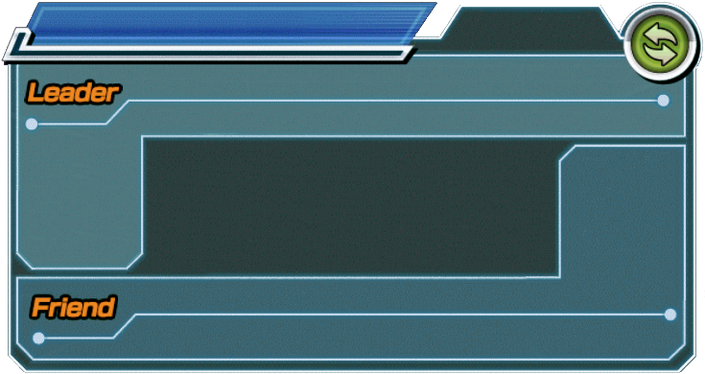 Super Saiyan Goku (Angel) & Super Saiyan Vegeta (Angel)
"Fusion" Category Ki +3, HP & ATK +170% and DEF +130%; or PHY Type Ki +3 and HP, ATK & DEF +90%
Super Saiyan Goku (Angel) & Super Saiyan Vegeta (Angel)
"Fusion" Category Ki +3, HP & ATK +170% and DEF +130%; or PHY Type Ki +3 and HP, ATK & DEF +90%
TACTICS

Boosts all fusion cards, which this team is made of. Also hits and can take hits like a tank.

High

Hits hard, but does not guard well, pretty squishy on the higher rounds. Can be subbed out for a more decent tank if you're struggling.

Medium

I have him rainbow, so he hits decently, and I have him mainly for a geood Ki link with LR Gogeta if one of them gets stuck on an off rotation. Also seals SA until round 20. Can be subbed out for a tankier unit after that.

Medium

Tanks very well, hits decently, and can also counter supers. Very good to have, especially in the later rounds.

High

Links very will with AGL Gogeta, as well as LR Gogeta and PHY Godtenks. Hits like a train. Can be subbed out for the STR form after the EZA comes out.

High

Tanks well, hits well, links well, has category advantage. What more can I say?

High

Same as the leader, though you can sub it out for the AGL Gogeta or TEQ SSJ4 Gogeta.

High
STRATEGY
No items of course, but I made it through fairly easily. It can get hairy in the higher rounds, so try to avoid putting PHY Godtenks or INT Gogeta in a vulnerable position. Other than that, good luck!
---
EZA VS EZA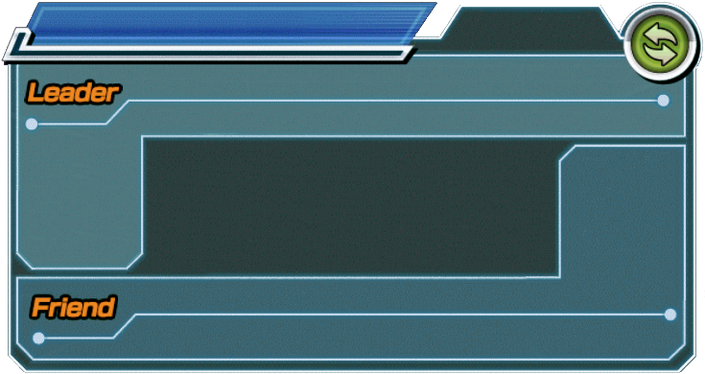 Super Saiyan God SS Vegeta
"Movie Heroes" Category Ki +3 and HP, ATK & DEF +77%; or TEQ Type Ki +2 and HP, ATK & DEF +30%
"Movie Heroes" Category Ki +3, ATK +170% and HP & DEF +150%; or "Fusion" Category Ki +3, ATK +170% and HP & DEF +130%
TACTICS

If you don't have Super Saiyan Gogeta, use this guy instead. He has Type advantage, a free Hidden Potential System, and is pretty darn useful once his potential is maxed out, even before Extreme Z-Awakening (though you can EZA him step-by-step to get a better Vegeta as Broly gets toughter). He raises DEF to help you put him in more tanking positions, and hits exceptionally hard because of his additional 50% ATK when facing a "Movie Bosses" enemy. Of course, he links great with AGL Coat Goku.

High

Despite not having Type advantage, Goku does have Category advantage and by greatly raising his ATK for 1 turn he can do more damage than you might expect. He and Vegeta link well, and he'll also get a defensive buff against Broly to help tolerate damage.

High

Goku is stellar. Super Attack sealing in the earlier stages, combined with Type advantage and unconditional damage reduction against Broly make him an outstanding unit for this Extreme Z-Battle. He can rainbow nuke, or provide certain units with ki bridges if necessary. Over in a Flash and Prepared for Battle, combined with ki changing and the 3 Ki for himself should make it incredibly easy for him to constantly Super Attack.

High

A good substitute for LR SSJ3 Goku, but don't use STR SSJ3 Goku due to his flaring Type disadvantage. Hits hard once his own EZA is complete. Shares Over in a Flash with a few units to keep him from being dead weight.

Medium

Despite his great Type-effectiveness and linkset here, Gogeta will really only be used for linking in further stages, because Broly will gain INT resistance later on. Good debuffer and hard hitter at the start of things, but be wary of using him as you advance, because he'll get hit hard in return.

Medium

The thing about God Vegeta is that although he has Type disadvantage, he has a high chance to activate his guard, which makes him a risky yet usable tank and a great partner for TEQ God Goku. He greatly stacks ATK upon Super Attacking, which is neat. He also has a high chance of stunning a target when a "Movie Bosses" foe like Broly is around, which is good in earlier stages before Broly acquires stun immunity.

Medium

Definitely toss Gogeta on here as a friend, I don't know why someone wouldn't. Type effectiveness plus evasion makes him great, plus his Blue form if things somehow get dragged out to that length. Links well, too.

Very High
STRATEGY
As usual, be mindful of rotations but don't hesitate to divide up unit combinations when necessary.
---
Offensive Wall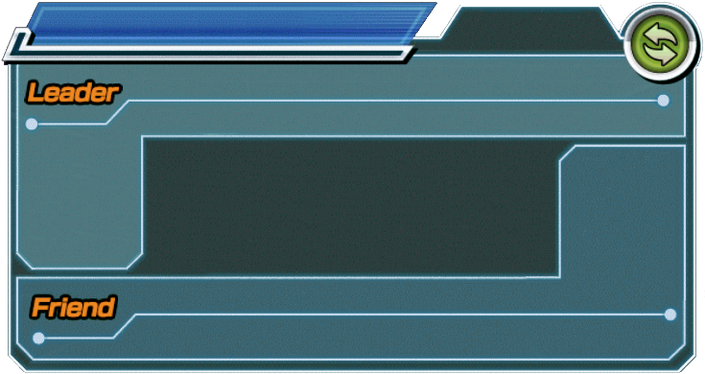 "Movie Heroes" Category Ki +3, ATK +170% and HP & DEF +150%; or "Fusion" Category Ki +3, ATK +170% and HP & DEF +130%
"Movie Heroes" Category Ki +3, ATK +170% and HP & DEF +150%; or "Fusion" Category Ki +3, ATK +170% and HP & DEF +130%
TACTICS

Super Saiyan Gogeta is a must. He's one of your heavy hitters, he works well as a defensive card and his links pair very well with pretty much every other card in this team. He's a beast and if you have him, use him!

High

The surprise anchor of the team. He's a F2P card, meaning he's easy to rainbow. In a movie heroes team with Gogeta leading, he is a great offensive choice. Add to that his super attack boosts his defense, such that even in later levels he's got a good chance of taking double digit damage. He's also going to get stronger as you progress. Rainbowed at Lvl 135, he's got a good chance of hitting for up to 3 million damage. You've no excuse for excluding him.

High

Usually a big offensive hitter, Broly's later resistance to PHY attacks drops him from 2 million+ damage to as low as 300,000. But he's a great defensive wall, nothing Broly throws at him is a major threat. He also serves as a healer, although ideally with this team he won't need to be. Finally he's a great link for your more offensive cards on later stages.

Medium-High

He's not a Movie Hero but Broly never gains TEQ defense so you'll never worry about a reduction in offense. As a fusion card, he gets a boost from the leader and friend units, so expect him to hit for between 1.3 and 1.8 million with good links and one dupe. He's a weaker defensive unit, although his typing means he won't take ridiculous damage and, if you've built him right, will have a strong chance of punishing Broly's super attacks. Can be replaced with TEQ SS3 Angel Goku but use Gogeta if you can.

Medium-High

Up to level 20, Gogeta is a great offensive unit. He links well with the other Gogetas on the team and gains type effectiveness. Unfortunately once you get past level 20, Broly is resistant to INT attacks and Gogeta can become a major weak point due to the large amount of damage he'll take. But on a team like this, with a lot of defensive units, he's worth the risk to link him to one of your big attackers. You might be tempted to use STR Gogeta but he'll get destroyed by Broly.

Medium

There's a good chance this will be your best attacker. Rainbowed, and with the right links (of which there are many on this team) he'll hit for over 2 million. Boost his chance of double attacks and you'll frequently do 4 million+ damage when he hits. He's also great defensively, nothing bar a super attack will hit for more than quadruple digits, and you'll probably see double digits more often than not.

High

Must have. He provides a big boost for every character on the team, is a great defensive unit and hits hard. If he's not available, you can use his pre-awakended form or at a pinch LR PHY Goku/Vegeta but you won't get near the benefit.

Very High
STRATEGY
This team has two goals. Stall Broly and hit him hard. Most of the cards have the potential to take double or triple digit damage even on the later stages, which can shut down Broly's usual offensive power. But unlike many teams, you're not waiting for one or two cards to get in rotation to do damage. 2/3s of your card will be hitting for over a million fight up to your final battle. This means that you can end fights much quicker than you might expect. Add in a health pool of over 400,000 with LR Goku/Vegeta as a potential healer. and you can beat Stage 30 with little to no damage in under 2 minutes.
---
Stall and hit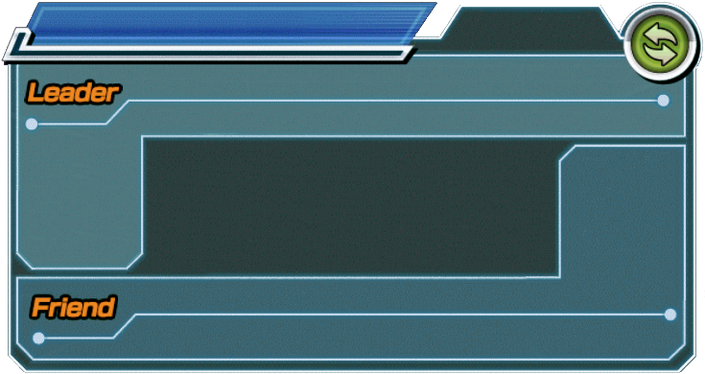 "Movie Heroes" Category Ki +3 and HP, ATK & DEF +77%; or AGL Type Ki +2 and HP, ATK & DEF +30%
"Movie Heroes" Category Ki +3, ATK +170% and HP & DEF +150%; or "Fusion" Category Ki +3, ATK +170% and HP & DEF +130%
TACTICS

Easy F2P unit, can tank okay, and is mainly just an easy leader. It links well with every Saiyan on this team plus doing a decent amount of damage. It must be rainbowed.

Medium-Hard

Same with Goku, but since it has type advantage it can tank and apply damage more easily.

Medium-Hard

A solid card, a lot of people seem to have him. He does okay damage but is in here because he has type advantage so can tank a bit.

Medium

Another filler, mainly is in here because he decreases ATK and getting the once in a while transformation doesn't hurt.

Medium

A solid F2P LR, and tanks a bit, kind of a filler but it has some use. His and her 12-17 ki SA can seal but that is useless after lv. 20

Medium-High

An incredible unit. A nuker with an orb change passive, and tanks like a god. This is the main reason this team works. He tanks normals and SAs like its a tiny tap.

High

This is NEEDED in order for this tactic to work. He does all the main damage, and also tanks a bit.

Very High
STRATEGY
This strategy revolves around AGL Gogeta to do the main damage. You can consider all the other units "fillers" because their main focus is just to tank. The first few levels are very easy, F2P Goku or Vegeta can finish him off. but after a while, you will NEED the Gogeta. This team is mainly made just to get to LV. 30. I've played about 80 or so days rank 140, and got LV. 30. So this strat is mainly used for new, bad luck players.
---
Pretty Good Team
Movie Heroes Super Type team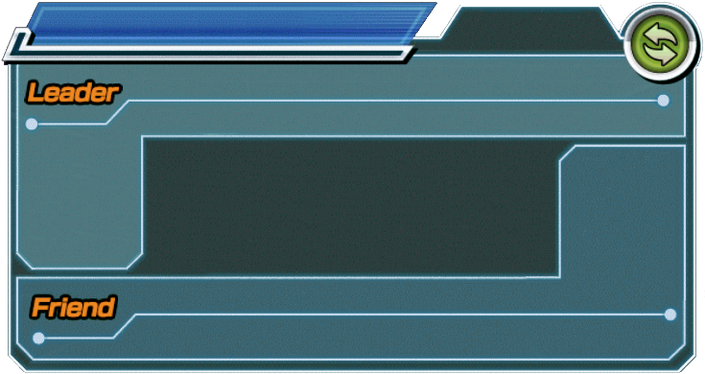 "Movie Heroes" Category Ki +3, ATK +170% and HP & DEF +150%; or "Fusion" Category Ki +3, ATK +170% and HP & DEF +130%
Super Saiyan Gohan (Teen) & Super Saiyan Goten (Kid)
"Siblings' Bond" Category Ki +4, ATK +170% and HP & DEF +150%; or "Goku's Family" Category Ki +3, ATK +170% and HP & DEF +130%
TACTICS

A Good Leader and Tank For the Whole Team.

Super High

I dont got the Dokkaned verison of this guy yet but he links well with gogeta even know he isnt a movie heroes card.I use him as a support kinda.

Med/High

This unit is really good because it nukes. It's Passive randomly changes any type of ki spheres to rainbow type and gets a ATK30% and Ki+2 per rainbow ki sphere collected which makes it show you can get her/him to a ultra super attack alot easier. Also If you put them in the first slot of a turn, they will reduce the damage received by 30% which is pretty good. All I can say here is this is a really good f2p unit.

Super High

All I can say here is that he links really well with the ssjb coat vegeta. He also boost defense alot in his LS and PS. I have him as a EZA btw.

High

This guys links really wel with the ssjb coat Goku. He most is Atk Seeing his LS and PS is kinda focused on that. I also have the EZA version of this guy. Also a real good f2p Unit.

High

I use this unit as a support and I have his SA at 10 so the sa is kinda bad for me but if you max him out hes good. I just use him for a support.

High/Super

his unit is Really Really Good. It's Active Skill does aton of dmg. For me his Active skill activates when Broly is down to 2-3 Health Bars. You must have this to end the event quicker.

Extremely High
STRATEGY
Try to make your own rotation and think who should go where. Welp, Good Luck on this event, your gonna need it. :D
Community content is available under
CC-BY-SA
unless otherwise noted.