NOTICE
This page is to help players with a specific event. You can post teams that you used to clear the event.
Please keep in mind to post teams that you have tested yourself.

---

Guide: Tactics Teams Template
 
Awakening Medals

Awakenings
Server
 
Weakness
Hybrid Saiyans

---
Hybrid Battle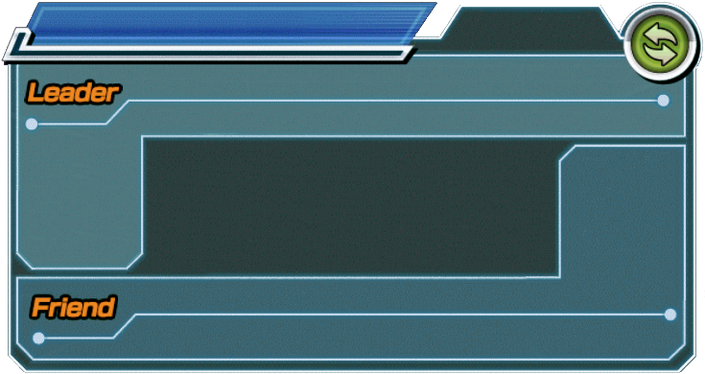 "Hybrid Saiyans" Category Ki +3 and HP & DEF +170%, ATK +130%
"Hybrid Saiyans" Category Ki +3 and HP & DEF +170%, ATK +130%
TACTICS

Is a tremendous hitter, Leader skill also provides 170% of DEF & HP so you'll be safe with this card in the event

Must have it

He hits well, with type adventage this will be a very good card!

Important

Good hitter, type advantage

Replaceable

He is a excellent supporter providing 35% of ATK & DEF, he can't tank

Important

We need a tank, with his -40% damage reduction we will be OK, he also is good hitter

Important

We can try NUKE-ing him with his 15% ATK boost per every orb obtained. Can be replaced with a orb changer one

Replaceable

Is a tremendous hitter, Leader skill also provides 170% of DEF & HP so you'll be safe with this card in the event

Must have it
---
Works with a lot of luck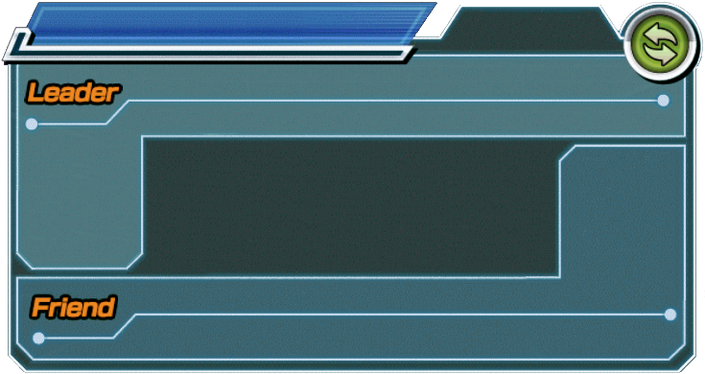 "Majin Buu Saga" Category Ki +3, HP & DEF +170% and ATK +130%
Trunks (Kid) & Goten (Kid)
Super AGL Type Ki +4 and HP, ATK & DEF +100% or Extreme AGL Type Ki +2 and HP, ATK & DEF +70%
TACTICS

Gives a tremendous ATK and Def and HP boost to all the S. AGL-Majin Buu Saga-Hybrid Saiyans, and for U. Gohan as a friend. He also reduces damage on normal attacks which makes him better than normal PHY. Replace him with U. Gohan, and if you don't have him, SS4 Vegeta.

Replaceable

He hits hard, eats the event on the first stages. Tanks well but in the last stages, he doesn't tank as well as the hybrid saiyans, wil he still hits as hard as one of them though.

Important

S AGL Hybrid Saiyan, TUR Stats, hits hard enough, and tanks well enough.

Replaceable

S. AGL Hybrid Saiyan, TUR Stats, farmable super, hits hard enough, and tanks well enough.

Replaceable

On the last 2 stages, he can save your life with HP recovery and some luck and good planning. Don't tank with him since he's not a hybrid saiyan, replace with a S. AGL Hybrid Saiyan on the first stages

Important

S. AGL Hybrid Saiyan, TUR Stats, farmable super, hits hard enough, and tanks well enough.

Replaceable

Makes the event a walk in the park for the first 25 Stages. He's the absolute hardest hitter in this event, and if you have two of him, you can make Broly eat his vegetables.

Absolute necessary
STRATEGY
You will fairly easily finish the first 25 levels. For LVL 30, you will have to do it several time to get lucky enough to survive SV getting hit (by a normal attack, if he gets hit with a super, you're dead), and have Whis on the next rotation to heal you up. The principle is to hit and tank with the hybrid saiyans and SS3 AGL (he tanks very well in the first stages). And to always super with LR Trunks & Goten, preferably with his UA. Use SV only as a leader since he's absolutely useless in both hitting and tanking. For the first stages (up to 25), the LR is replaceable with SS4 Vegeta (preferably) or U. Gohan.
---
Clutchmaster race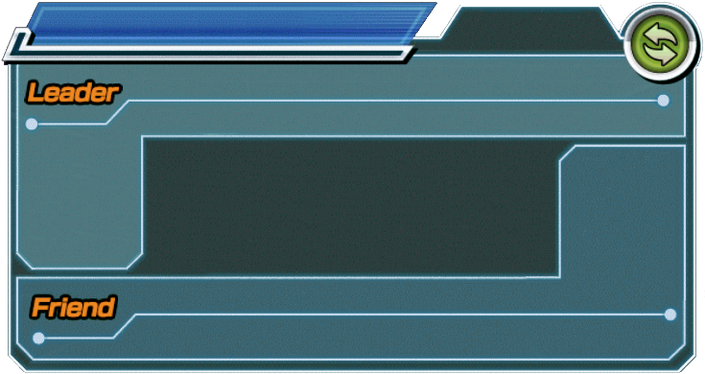 "Hybrid Saiyans" Category Ki +3 and HP & DEF +170%, ATK +130%
"Hybrid Saiyans" Category Ki +3 and HP & DEF +170%, ATK +130%
TACTICS

The reason behind the clutchmaster race. His medium chance of guarding all attacks will safe your life, where at stage 30, when the chance activates, he will tank supers for 14K damage only, and normal attacks for 2 digit numbers. He provides 3ki 170% ATK and DEF to this team along with 130% ATK, and also provides a 50% boost to SUPER types allies, making them have the ability to tank if there is one of these bad boys in each main rotation. To put the icing on the cake, he hits like a freight train, dealing 1m damage on a steady basis and crits to deal 1.6m damage. One negative aspect of this lad is his links. He doesn't have many linking partners in this team but the sustainability of the team makes up for it

Necessary

My teams MVP (Cause I have him at 100%). This time travelling ninja deals heavy damage to Broly even at stage 30, where he hits for 1m+ without much difficulty. He tanks and with Ultimate Gohan as defensive support, he wipes Broly off his shoulder. He is also self sufficient, and that makes up for Ultimate Gohan's lack of good links.

Very High

This guy is the clutch king. Once you reach below 30% HP, he heals you up and gains a 200% ATK boost for one turn (However his base stats are pretty trash in the first place). I don't know how many times I was about to rip my hair off until I found out next rotation this dragon ridin lad will heal me up. One negative aspect of him is that he will get hit for 40-50k damage, so try to avoid conflict at all costs

Medium (Replaceable)

The yes man. When this guy rolls along onto your rotation with Ultimate Gohan, he essentially guarantees a super attack for Gohan, providing much needed ki into the beast. Having him in the first slot also increases his damage dealt and raises the rotation's attack. An overall well rounded unit which unfortunately can't soak up a hit, taking 30k damage on a normal attack

Medium (Replaceable)

2ki support to STR and AGL types (The team mainly consists of those two types). Tanks to a certain degree and feeds much needed ki into Ultimate Gohan

Medium

I recently pulled this card, and therefore never had the chance to farm his SA, however he hits for 300k on a super, and tanks 15k on a normal attack.

Low (Replaceable)

Same reasons as above. Your lifeguard and guardian during this event

Necessary
STRATEGY
No matter how good your team is (Unless you're a whale), it comes down to luck. I did stage 30 about 8 or 9 times until I managed to get the perfect rotations and Ultimate Gohan had his clutch tanking and kid Gohan with his heal. I wish you the best of luck lads
---
Works with a regular amount of luck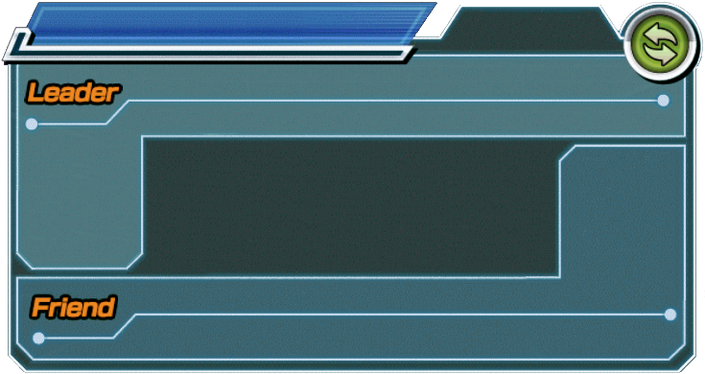 Super AGL Type Ki +3, HP, ATK & DEF +120% or Extreme AGL Type Ki +1, HP, ATK & DEF +50%
Trunks (Kid) & Goten (Kid)
Super AGL Type Ki +4 and HP, ATK & DEF +100% or Extreme AGL Type Ki +2 and HP, ATK & DEF +70%
TACTICS

Despite having a very high defense and Type advantage, he won't be able to tank very well on Lv. 30, but he's still the main Leader for Super AGL. Can be replaced with Ultimate Gohan, or even better, LR Trunks & Goten

Replaceable

As long as he doesn't get super attacked, he's able to tank any attack, allowing the team to survive much longer.

Very important

Being a Hybrid Saiyan, he takes less damage than other AGL units.

Replaceable

Another AGL Hybrid Saiyan, and a great support unit.

Replaceable

He becomes useless when HP is 50% or below, but if you get the right rotations, he'll be able to tank anything, even super attacks, which could make the difference between loss and victory.

Important

Being a farmable unit, it's easy to increase his Hidden Potential and give him a good Lv. of Evade. But more importantly, he's able to heal you up once HP is 30% or below. Unfortunately he can't tank, and he requires you to get lucky with rotations, but his healing ability is simply too good.

Very important

With a great Leader Skill, Type advantage, and the "Hybrid Saiyans" Category, this LR is hands down the best unit to bring to this event. It can hit harder than anyone, but also tank at the same time. Makes the event ten times easier.

Must have it
STRATEGY
If you get lucky enough with your rotations, Whis will manage to heal you up once, without getting hit more than once or twice. It's also a good idea to let SSJ4 Vegeta get hit as little as possibile. As for the rest, it's all about tanking and letting LR Trunks & Goten do most - if not all - of the damage.
---
Mono Super AGL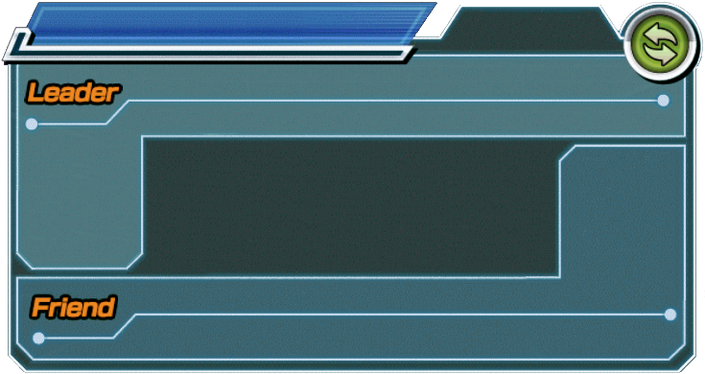 Super AGL Type Ki +3, HP, ATK & DEF +120% or Extreme AGL Type Ki +1, HP, ATK & DEF +50%
Trunks (Kid) & Goten (Kid)
Super AGL Type Ki +4 and HP, ATK & DEF +100% or Extreme AGL Type Ki +2 and HP, ATK & DEF +70%
TACTICS

What's to say that hasn't already been said? This team will not work without him.

Required

He tanks well, his counters chip away at Broly.

High

As a Hybrid Saiyan and with his passive, he makes a solid addition to the team.

Medium

Hybrid Saiyan, which will most importantly minimize damage if Broly supers.

Medium

He's only here as he was a decent Super AGL Hybrid Saiyan. Can be replaced by another Super AGL Hybrid Saiyan.

Low

While he can't take much of a hit and his super is pretty useless here, his passive skill, recover all HP only once when HP is 30% or below, comes in clutch when timed right.

High

This guy just smashes Broly. Get him as much ki as possible and let him take the majority of hits. He's a beast, even if he's hard to find a friend with. Required for level 30, you can get away with a SSJ4 Vegita in other levels.

Required
STRATEGY
Like a lot of the strategies here, it is going to depend a lot on luck/RNG. Take most of your hits with the Hybrid Saiyans and watch your rotations to make sure Whis will come out after a round that will result in severe damage taken. I tried a rainbowed SSJ4 Vegeta numerous times, but I wasn't able to get past level 30 until I tried LR Trunks & Goten. Good luck! If you get a bad start, abandon quest and start again. After all, it's free!
---
Hybrid & Healing To Victory!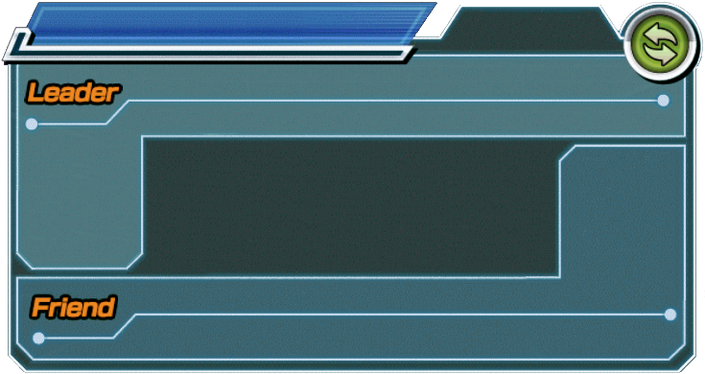 "Hybrid Saiyans" Category Ki +3 and HP & DEF +170%, ATK +130%
"Hybrid Saiyans" Category Ki +3 and HP & DEF +170%, ATK +130%
TACTICS

Hardest hitter in this team, the essential centre of it, thanks to his +50% DEF Boost in the passive too, which makes him very important for the non-Hybrid or type disadvantaged components of the team.

Must have

Use him as a senzu, if rainbowed and you're lucky he could dodge sometimes but unless broly forces you to take a hit with him, try to avoid it.
He can be replaced with TEQ Heart to Heart Gohan (Kid) or AGL Unparalleled Golden Ki Super Vegito, that has a 80% reduction damage skill. This makes you chose between taking 60'000 damage per hit but have a heal with Whis or 8'000/10'000 damage per hit (if not super attacked, condition applied to both of them) and little counter.

Useful

Greatly raises HP on the team, not a hard hitter because of Broly's type advantage, but has a nice attack and defense thanks to STR Gohan. Replaceable, but with LR Goten/Trunks only

Replaceable

We got her at the right time. She heals 30% of damage dealt, which means that if you rainbow her you have from 40'000 to 70'000 Hp recover every two turns. Plus, she has high chance of halving received damage, which makes her just like an AGL tanker.

MUST HAVE!!

Good support for the next card and useful for the others. When she supers every ally gets a small SA multiplier boost. Can be replaced with Point-Blank Flash Super Saiyan 2 Gohan (Youth)

Useful

This little guy here is a real gem in this event. If you have 2 leaders STR Ultimate Gohan and Tomboy Troublemaker Pan super attacking before him, he'll have the following fantastic boost: +9 Ki, +260% ATK from leaders, +90% ATK from himself and +40% ATK from Pan (plus a small boost to his SA multiplier from Pan's SA boost), and also +340% HP & DEF from leaders and +40% DEF from Pan. I beated LVL 30 with him at 6 SA and he did 500K damage everytime.

Must have

Apart from the fact that he's your hardest hitter (so having two of them is pretty much better rather than one only) thanks to your two leaders passive you can give 50% DEF boost and can offset non-Hybrid or Type disadvantage. Plus, both Gohans have a good chance to guard all attacks.

Must have
STRATEGY
The following team gives you aproximately 350'000 HP at the start of the battle plus two healers and three nice hitters. Said so, the way you'll hurt and send to hell Broly is pretty different from the other teams, because you will literally beat him for exhaustion. He'll try to hit you, he'll try to defeat you, but anytime he damages you, you'll recover half, anytime he hits you, you'll have 80% chance to have his damage reduced from 5/7 of the team and when he'll be finally near to win you'll have whis refilling your HP and he'll have less than half HP remaining. And in the end you'll easily kick him right in the face. I hope this will be useful and i wish you all the luck!
---
Mediocre Units all Around
Mono AGL and mostly Hybrid Team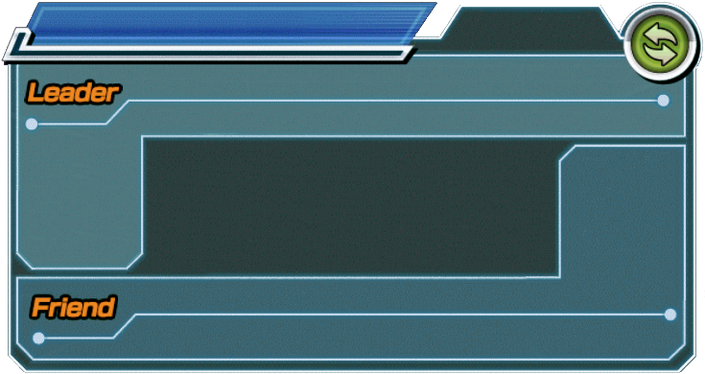 Trunks (Kid) & Goten (Kid)
Super AGL Type Ki +4 and HP, ATK & DEF +100% or Extreme AGL Type Ki +2 and HP, ATK & DEF +70%
Trunks (Kid) & Goten (Kid)
Super AGL Type Ki +4 and HP, ATK & DEF +100% or Extreme AGL Type Ki +2 and HP, ATK & DEF +70%
TACTICS

If you are lucky enough to have this LR, make them your lead. It is important though to make sure you get 18+ Ki every time. They can hold their own against damage depending on how much Ki you super with. You can replace them with STR Ultimate Gohan or AGL Super Saiyan 4 Vegeta.

Must have

Vegito won't be doing too much damage because of the category, but he will be able to tank for you as long as it is a normal attack. He will die if it is a super from Broly.

High

Even though Frieza isn't part of the category, you will need and benefit from using him as a tank. He will reduce damage by 90% so let him take all the hits for you until your health drops below 50% because by then he is useless.

Extremely High

With Xeno Trunks at SA 10 he can deal out damage as a tank, but it will require dupes to give out major damage. He can also take damage decently. Can be replaced for a better AGL Hybrid unit

Medium/High

As a Z-Awakened character he isn't so bad. Gohan will be able to tank and deal damage in this lineup while fitting the Hybrid Saiyans category. Can be substituted for a better nuke or tank

Medium/High

This Gohan unit is a good support for the team and will provide ki to make sure LR Trunks & Goten get their super off with 18+ ki. He can tank somewhat due to his passive so taking damage won't be too much of an issue for him.

Medium/High

This LR is the obvious choice to run a mono AGL team, but if you can't use him, STR Ult Gohan will be just as good. Tapion (Hirudegarn) can be a decent substitute.

Must have
STRATEGY
Unfortunately the ki won't build high so use your tanks to create more orbs for your nukes. Super Saiyan Gohan (Youth) is an excellent support unit for this as he provides Ki +2 by his passive. Keep Super Saiyan Gohan (Youth) and LR Trunks & Goten in the same rotation and you will get high supers. If you have either LR Trunks & Goten or STR Ultimate Gohan as your friend, you should be able to finish stage 30 with the right rotations and making good use of your tanks. The team would benefit from adding a Hybrid Ki Changn
---
Unleash your Power Gohan (Updated)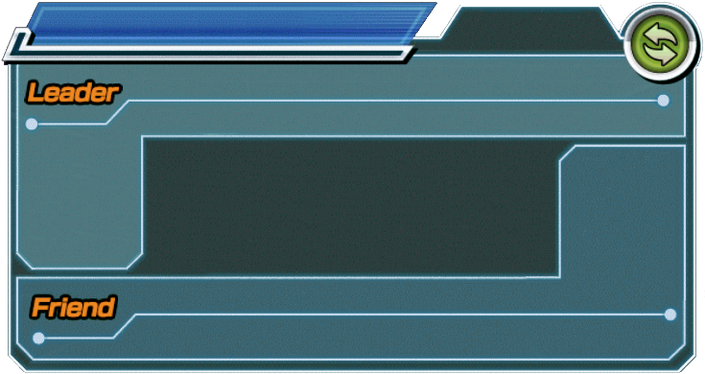 "Hybrid Saiyans" Category Ki +3 and HP & DEF +170%, ATK +130%
"Hybrid Saiyans" Category Ki +3 and HP & DEF +170%, ATK +130%
TACTICS

Hybrid Saiyans Lead; Does damage, applies DEF to Super Allies, and has a chance to guard against all attacks. Downside for him are his links making it difficult to get a super off.

Required

She heals and has a chance to reduce damage. She also applies an ATK buff after 3 turns with her active skill.

High

Hardest hitters in this event. They raise their own DEF and ATK after launching a Ultra Super Attack, making them tank well. Downside is that they reduce their own DEF and ATK if you launch a super attack instead of an ultra super. Best to link this card with Shattering the Limit units to get their Ultra easier.

Very High

An amazing unit to have on this team. Gains Ki and ATK over time. Super Attack raises his DEF infinitely, making him tank hits. Only issue is that he'll never transform since there's no Androids allowed on your team and that the boss is not a Androids category enemy.

Very High

Tank for this event. Raises DEF on super. Links well with Shattering the Limit Units.

High

Another hitter for this event. Links pretty well in this team.

Medium

Friend Lead.

Required
STRATEGY
Rotations: AGL Super Saiyan 3 Trunks - AGL Goten & Trunks, AGL Super Saiyan Gohan - AGL Super Saiyan Goten. Everyone else floats.
---
Hybrid Saiyans?
More like the No Super Gang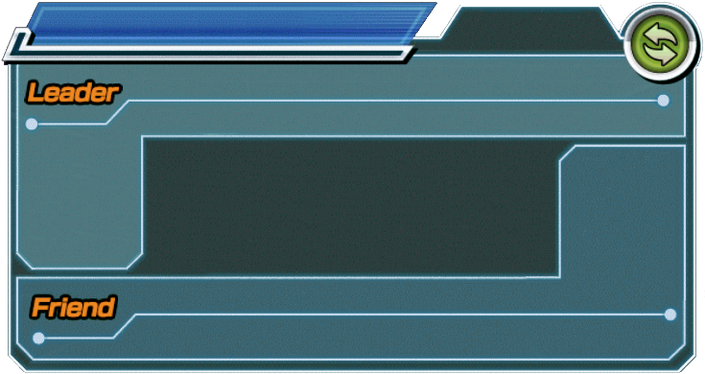 "Hybrid Saiyans" Category Ki +3 and HP & DEF +170%, ATK +130%
Super Saiyan Gohan (Teen) & Super Saiyan Goten (Kid)
"Siblings' Bond" Category Ki +4, ATK +170% and HP & DEF +150%; or "Goku's Family" Category Ki +3, ATK +170% and HP & DEF +130%
TACTICS

2nd Best in the team. Buffs everyone's DEF -- One of the units that will put in mega work for this EZA. Hits decently hard, can block hits with RNG, which is a huge help, but the most useful thing about him is that he gives himself and all other units on that turn 50% defense, which is huge considering all other units on this team asides from the tank don't have any defense in their passive (Unless you've EZA'd the Family Kamehameha Gohan)

Essential

Your main man -- The Kingpin to beating this event. He'll be your main damage dealer and you'll want to save ALL orbs for him so he can at least get an 18 Ki Super. He doesn't get absolutely demolished when hit, but you'll want an Ult. Gohan on your rotation to tank comfortably

Essential

Filler, but increases your HP pool. -- Those LR stats man... Having him will give the team a good extra chunk of HP (which you'll be needing). Sadly due to Broly's resistances as the battle goes on, he won't be hitting hard at all by the time the harder levels come. He is, however, very self-sufficient with Ki, so you can sacrifice him to move the orbs to be more favorable for your other units, and he still might get away with a super. Replaceable by any decent AGL Hybrid Saiyans or maybe AGL Whis

Medium High / Replaceable

Good Damage dealer w/ good links -- Pretty good unit. He has a decent linkset, giving LR Trunks & Goten 2 Ki and 20% ATK. He gives himself 90% ATK regardless if he Supers or not, although being an AGL Hybrid Saiyan, you'll want him to Super. Also has more defensive stats than the next unit I'm going to mention...

High

Filler. Trash Links -- Probably my least favorite unit in this team, despite the fact that LR Gohan will get destroyed if he gets hit hard since he's INT. Why don't I like this unit? His links. They're hideous. Now granted, if you've EZA'd him, he'll probably be 10x better, but I needed this STR Broly EZA for a movie bosses team for his own EZA so... I digress. Being an AGL Hybrid Saiyan, he'll do decently. But he's just filler otherwise. His best link is Shattering the Limit.

Replaceable

Your tank and he's really good. -- All he wanted was to save everyone, but he sure did save me in this EZA. This guy will tank like a beast with a double Ult. Gohan lead (more on that later), and it only gets better IF there's an Ult. Gohan on the same turn. He also stacks his defense up to 2 times with his Super, but save STR orbs for Ult. Gohan since he hits much, much harder. The lower your HP gets, the better this guy gets, so he's perfect for the job.

Essential

He's here b/c Ult. Gohan friends are rare. This is your second best option. -- Now I could go on and just put STR. Ult. Gohan on here again, but I'm going to be realistic. I've used this guy probably 60 - 70% of the time because of how rare an Ult. Gohan friend is. This guy would be your only real other option. He's alright... His LS s hit MOST but not ALL of the units, he has an active skill which is good for chip damage, but don't expect much out of it. Luckily, he gets stronger the more he attacks, so he's not entirely dead weight. Oh and don't worry about reaching the HP requirement for his active skill, because trust me, using this guy as your sub leader, you're going to meet that requirement mighty fast, especially in the later battles. The highest I got up to while using him was Lvl 29, so pray that RNG works in your favor until you get an Ult. Gohan leader

Replaceable
Community content is available under
CC-BY-SA
unless otherwise noted.