NOTICE
This page is to help players with a specific event. You can post teams that you used to clear the event.
Please keep in mind to post teams that you have tested yourself.

---

Guide: Tactics Teams Template
 
Awakening Medals

Awakenings
Server
 
Weakness
Movie Bosses

---
GO!!!.... Hirudegarn Once More!!!
Somehow, through a miracle, this team won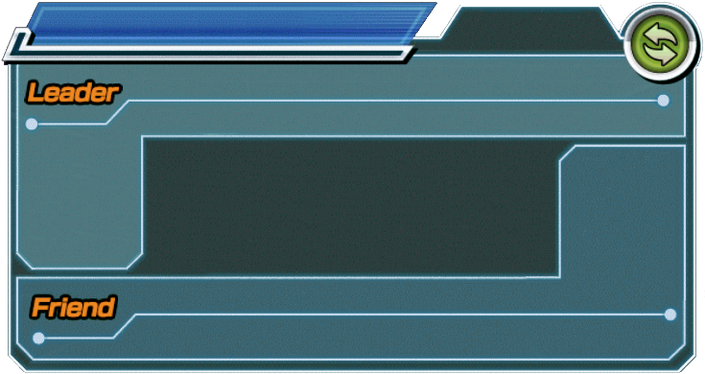 "Movie Heroes" Category Ki +3, ATK +170% and HP & DEF +150%; or "Fusion" Category Ki +3, ATK +170% and HP & DEF +130%
"Movie Heroes" Category Ki +3, ATK +170% and HP & DEF +150%; or "Fusion" Category Ki +3, ATK +170% and HP & DEF +130%
TACTICS

The leader for this weird team. Despite him being a super unit along with not possessing the movie boss link, he could tank decently well along with having a medium chance to dodge before transforming. It's not likely that you will end up transforming in the battle but if you do, he would have a high chance to dodge. Dupes is recommended for better blocking. However, for this Gogeta event, he is super required to block and take damage because he will tank for about 34k dmg per hit in stage 30 so you better watch out for that.

Essensial

Alright, here's the funny part. You don't actually need this gogeta for this battle. He's just here because of the leader skill along with lack of available units. If you don't have either AGL Golden frieza or any AGL movie heroes/fusion unit, then well, you will be forced to use him. No dupes required, just regular 55%. Since gogeta at level 30 will deal like around 150k per hit, never block with him in any circumstances unless if he hits only once to maybe proc enough damage to proc hirudegarn. (replacable with any other AGL movie hero/AGL fusion unit/AGL Golden Frieza)

Not essential

The sole reason why this team exists in the first place. The unique thing about Tapion (Hirudegarn) is that he possess both movie hero AND movie bosses which allows him to tank really well against the enemy especially against this gogeta, blocking about at least 3 digits per hit at level 30 and blocking for at least 17k per super. The main strategy of this team is to stall along with prep those orbs for Hirudegarn to be able to super once your HP reaches below 50%. Even when Tapion transforms into Hirudegarn, he will still get the buff which allows you to deal a whopping 1.7m per super attack when SA 10 with the regular amount of hidden potential (no dupe). If you have a dupe for him, that would be even better.

Must have

This vegeta here is pretty essential due to his blocking of 80%. He's only going to be for tanking purposes and you don't have to EZA him to utilize him. Use him to block a few attack but don't use him to block the major amount of attacks cause he isn't that tanky in which he only tanks for 22k per hit at stage 30 and likely around 80-90k per super at stage 30. No dupes required, just regular 55% is fine but if EZAd, maybe better. Considering that Gogeta does about like 150k per hit to regular units, 20k per hit seems like an optimal solution for blocking.

Essential

Fulfills the same purpose like Super gogeta meaning that he isn't essential in this team at all, just a filler. You could replace him with any other AGL movie hero/fusion unit/AGL golden frieza. No dupes required, just default 55%. Considering gogeta deals around 150k per hit, only block with him if gogeta is hitting only once and you believe that he's gonna super and you're gonna counter it. So, it's a matter of RNG for that. (replacable with any other AGL movie hero/AGL fusion unit/AGL Golden Frieza)

Not essential

Another one of those filler units. Could be replaced with any other AGL movie hero/fusion unit/AGL golden frieza. No dupes required, just default 55%. (replaceable with any other AGL movie hero/AGL fusion unit/AGL Golden Frieza)

Not essential

The leader for the movie heroes category. Use him to tank attacks. Recommended to have dupes for better blocking.

Essential
STRATEGY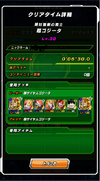 To this surprise, this team strikes once more from beating EZA family kamehameha Goku, Gohan and Goten. This time, it requires lots of resets and lots of strategy rather than facing the family kamehameha due to the increase amount of health Gogeta has and considering the amount of damage he deals even to super saiyan gogeta. The strategy is roughly the same, stall, strategize orbs and let Tapion do all of the magic. At least, i didn't believe this team would honestly win this event but after a couple of soft resets, it eventually worked.
---
Lettuce use Turles!!
This is easier than I thought! Up to level 30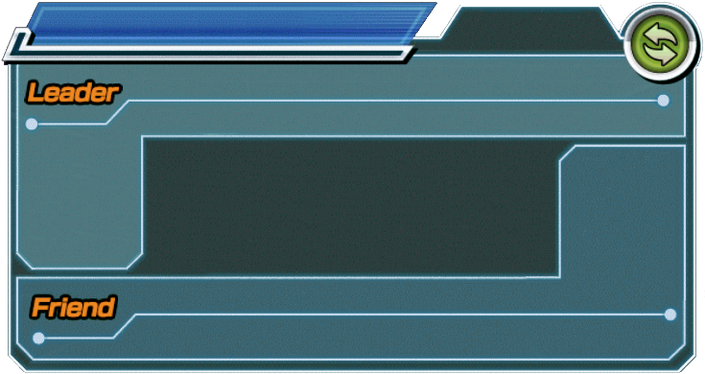 "Movie Bosses" Category Ki +3 and HP, ATK & DEF +150%; or Extreme Class Ki +3 and HP, ATK & DEF +50%
"Movie Bosses" Category Ki +3 and HP, ATK & DEF +150%; or Extreme Class Ki +3 and HP, ATK & DEF +50%
TACTICS

The only AGL Movie Boss leader! Despite his passive being support oriented, he deals a good amount of damage to Gogeta. He can take a hit well. He didn't transform for me often. When he did, he was amazing, but the RNG on that is pretty low. Keep him on main rotation, but don't let him be your main tank if possible.

Necessary?

This card will be your main tank. He reduces all damage by 50%. He doesn't do a ton of damage, but after he transforms, he will knock out most of Gogeta's health bars by himself. Leave him on main rotation and let him take most of the hits.

NECESSARY!!!

Good F2P filler for AGL Movie Boss. Totally replaceable. He won't deal much damage on this team, but he won't take a ton of damage. He gives ki to the team. This team doesn't link well, so that helps a little. Don't let him get hit often, he can go in the third slot.

Medium/Filler.

Really just a last resort. Completely replaceable. He won't do damage, and he takes the most damage on the team. BUT, I managed to beat level 30 with this guy sitting in my third slot, so just keep that in mind.

Low/Filler.

I honestly didn't even Dokkan awaken this guy yet. His passive lets him take a couple hits. He won't deal any damage and he still takes 33,000 on a normal attack. Definitely don't let him tank. Keep him in third slot.

Medium-Low/Filler

Extreme AGL Movie Boss, so he fits the team. I don't use this guy for much of anything. He can deal a tiny bit of damage, and he can take a few hits against Gogeta. He is another last resort. Can tank better than Teq Coora and Super 17, but defintely not a tank.

Medium/Filler.

It is really hard to find a Turles Friend for this event. I think I beat level 30 with my 1 dupe and a 0 dupe friend. Can replace with Most Malevolent Coora at lower levels

Best choice.
STRATEGY
This Z Event was easier than I thought. More than half of this team are really weak fillers (just to show that it CAN be done with weak units). Good units to replace the fillers: AGL Broly, AGL Golden Frieza, TEQ Golden Frieza, AGL Final Form Coora, maybe AGL Super Janemba.
Turles is the best leader for this event and should be treated with more respect. Don't expect him to transform when you want him to. My health was chipped away pretty fast, but Tapion will murder Gogeta with just a few super attacks. Your main problem will be having enough ki for Tapion to actually attack with a super attack, so when you know your HP is going to drop, save some ki for Tapion! Good luck!
---
Quad B fury (TESTED)
2x Broly, 2x Boujack.. It's the 4 "B" fury!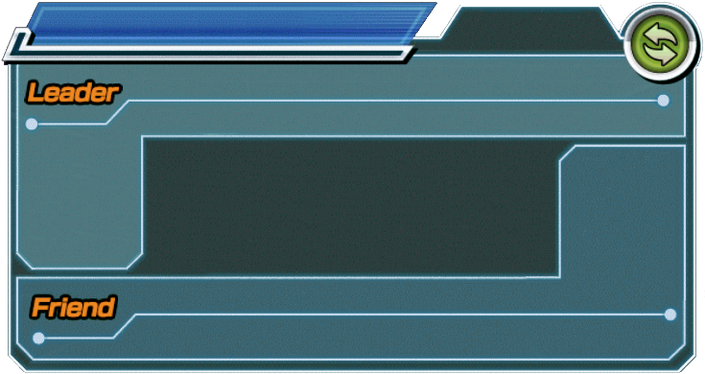 "Movie Bosses" Category Ki +3, ATK +170% and HP & DEF +150%; or "Full Power" Category Ki +3, ATK +170% and HP & DEF +130%
"Movie Bosses" Category Ki +3 and HP, ATK & DEF +150%; or Extreme Class Ki +3 and HP, ATK & DEF +50%
TACTICS

Strange to put a PHY guy to fight an STR EZA? Well, let's try. Movie Bosses Leader and perfect linker with Wrathful Broly.

10/10

Killing machine. He deals tons of damage and tank. Not so much to say.

10/10

Very good support: AGL type ATK & DEF + 40%, and gives 2 Ki to LR Boujack with Shattering the Limit. Deals good damage due to passive extra attacks.

8/10

Hard hitter and great Linker for LR Boujack.

10/10

Great LR, can deal tons of damage and tank.

10/10

Sadly, he has trash damage. He is here only because he can give 2 Ki to LR Boujack with Revival link and because he can tank everything, at least until HP >= 50%.

6/10

Movie Bosses Leader, AGL, Extreme, great support, and the only guy in the universe able to became stronger just eating fruit ( :P joke). Need more reasons?

10/10
STRATEGY
Well, fist of all let me say DON'T get 2 PHY SS Broly. Turles can do a lot more in this event. Then just put

with

and
with
---
RNG method( from 1 to 30 in 2 days)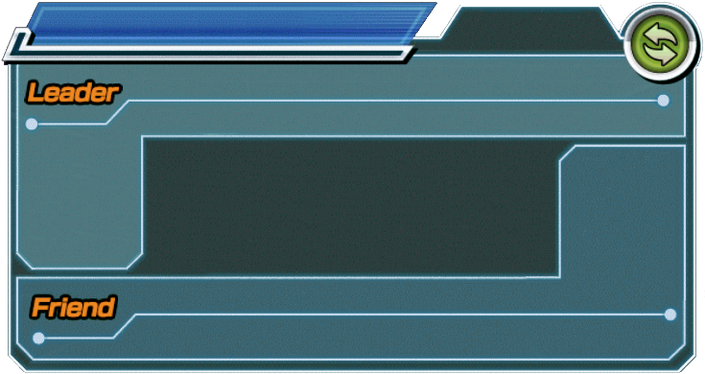 "Movie Bosses" Category Ki +3, ATK +170% and HP & DEF +150%; or "Full Power" Category Ki +3, ATK +170% and HP & DEF +130%
"Movie Bosses" Category Ki +3 and HP, ATK & DEF +150%; or Extreme Class Ki +3 and HP, ATK & DEF +50%
TACTICS

He will be your lead. Now his purpose isn't to deal damage since Gogeta will be immune to PHY units, since type disadvantage and the type damage reduction by 70%. Overall, you could say he's here to support.

Highly recommended

If you lack any sort of good defense unit, this unit at full EZA is a great defense unit after attacking. Just like PHY Broly, he's not gonna be able to do any sort of damage from that damage reduction. From being the same type with Gogeta, you will be super'd at times for roughly 80k - 100k. Probably even more.

Possibly recommended

I lack a lot of Movie Bosses, but this Coora is beneficial for one purpose: To support AGL allies. This can make a Turles friend very powerful. Plus the DEF support will also allow Turles to take hits better.

Possibly recommended

This is the only INT type I have that is effective, and is one dupe to 100%. He tanked majority of the hits. Even though he isn't EZA'd, he's pretty much a more helpful unit in multiple ways. I can deal up to 700k - 1M+ with him.

Possibly recommended

We all know why he's chosen. To nullify incoming attacks. Actually, he can be used more than just that. I mean I nailed a critical once and it was a million damage. That alone can make this unit tank and be a offense unit. However, many others would say otherwise about this Golden Frieza.

Highly recommended

He's pretty major. He regenerates health for us which allows me to live longer. I mean his defense is nice alone but after Stage 25, he begins to be hit pretty hard by Gogeta. By that time, he's gonna be left as a floater.

Possibly recommended

A sub-lead for this team, and will be ONE of your major damage dealers. Find one with atleast a dupe or more, and he'll be clutch throughout the event.

EXTREMELY recommended
STRATEGY
The key here is to let a link skill known as 'Metamorphosis' kick in, which will let you regenerate your health. Depending on the amount on a single rotation who has that link, you can regenerate up to 15% health. Including whom's on your team, because Gogeta can out-damage your regeneration.
---
No Movie Boss Lead?
Broolyyyyyyy!!!! (read in Paragus voice)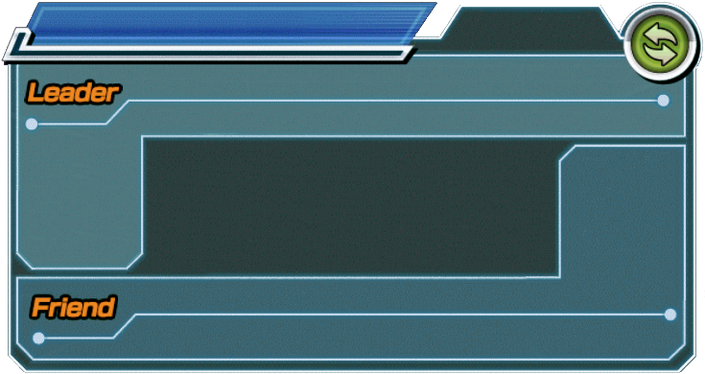 "Pure Saiyans" Category Ki +3 and HP, ATK & DEF +120%; or Extreme AGL Type Ki +3 and HP, ATK & DEF +100%
"Movie Bosses" Category Ki +3 and HP, ATK & DEF +150%; or Extreme Class Ki +3 and HP, ATK & DEF +50%
TACTICS

His 120% Pure Sayan lead will work on Turles cards and himself very well, rest of the team will do with secondary 100% lead, but they are just fillers. Broly Himself will do a great job hitting for around 1 million damage and tanking decently.

Very High

Sadly he won't take advantage of Broly's lead but he doesn't really need it. Tapion is basically here to tank and he'll do it. He won't get the chance to transform before lvl30, though, because the team is just too strong for HP to go below 50%

Very High

Turles is amazing in this team. Better be on rotation with the Movie Boss lead Turles. They will then need only one ki sphere to launch an SA which will hit for over a million damage each (over 2 mils with crit)

Very High

Extr Agl, Movie Boss... That's about all there is to it. The guy won't take too much damage and won't hit much either unless you got him with 2 dupes SA10. (can be switched with F2P base form Coora from Baba's shop)

Low

The golden wall of Ext Agl, his passive will almost always be active since your HP bar will most likely never go below 50%.

Very High

Movie Boss, Ext Agl... On top of that, Coora is a great support, even if this feat is not really necessary for this event, it is still of use.

Medium

The one and only. You know him, some of you were lucky enough to pull him. Will link like crazy with Giant Ape Turles, but mostly, it's that leader skill you will really need.

Absolute
STRATEGY
Great team overall, no need to look at the rotations too closely aside from keeping the two Turles together if possible. Went through the EZA like a breeze and probably can go further (but don't really need to)
---
The HP Situation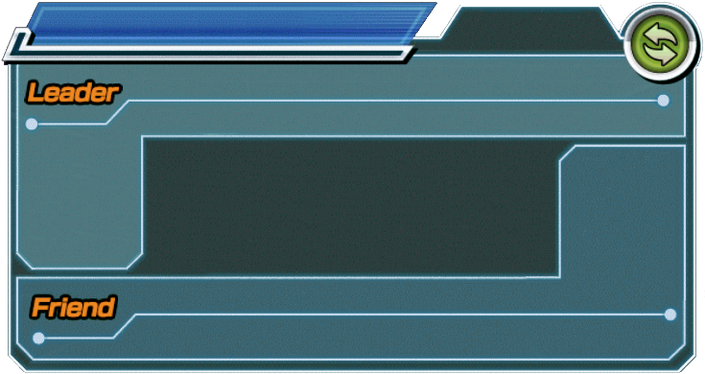 Extreme Class Ki +3 and HP, ATK & DEF +120%
"Movie Bosses" Category Ki +3 and HP, ATK & DEF +150%; or Extreme Class Ki +3 and HP, ATK & DEF +50%
TACTICS

Maybe Wandering How this frieza will be 120% lead because his transformation includes healing factor and use him as a tank not a hard hitter

High

He as a hard-hitter when getting attacked and as a tanker when supering an enemy

High

Overall He is recommended on this team. His 9 ki super which is very useful and his damage over a million (SA 10 and 1 Dupe).His Giant Form quite tricky depending on his turn

Very High

A card that must have on every team. His Tanking is extremely useful which got attacked a lot.

Very High

For Those haven't got A Support Coora (Final Form), This Baba Shop Card will be a helpful replacement for Final Form Coora

Medium

This one can 2 more additional attacks (+1 Addtional Attack Hidden Potential) and chance to super.

High

150% Lead for Movie Bosses. His 30% Chance to Transform include Healing and tanking. Find him at minimum 1 Dupe

Very High
STRATEGY
Why this team called a HP Situation? Because To heal and tanking need good rotation. I'm suggesting Both Turles must be together and for teq frieza as 3rd rotation.
---
Devastating Legion of Evil! Movie Villains Unite!
Deadly Offense and Solid Defense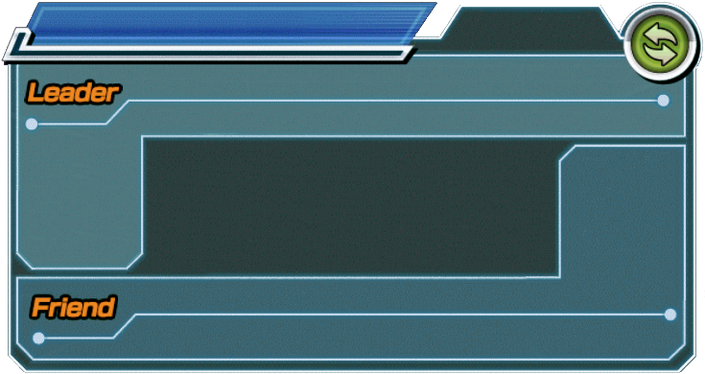 "Movie Bosses" Category Ki +3 and HP, ATK & DEF +150%; or Extreme Class Ki +3 and HP, ATK & DEF +50%
"Movie Bosses" Category Ki +3 and HP, ATK & DEF +150%; or Extreme Class Ki +3 and HP, ATK & DEF +50%
TACTICS

Turles is hands-down the best lead for this EZA. Turles' EXT. AGL Type allows him to do more damage to Gogeta, take less damage from him and is exempt from the fused warrior's damage reduction. He becomes all the better once he transforms, allowing him to recover health and boost his ATK and DEF. His passive also gives +3 Ki to all allies. If he's your lead, get a friend using the Movie Bosses leader for an additional 150% in all stats and Ki +3 to all your allies.

Must-have

One of the main reasons Meta Cooler is on this team is because INT types are also exempt from Gogeta's damage reduction. His passive gives Extreme Class allies Ki +2 when he's on the field, and ATK +30% to all allies. This Meta Cooler also does some decent damage, but he can't take it well. However, the steel soldier more than makes up for it by linking superbly with most of the team, especially with...

Highly recommended

Cooler's metallic army is one of the best damage dealers you can get for this team. He links well with most of the team, does a lot of damage, and can even take a good few hits. Speaking of hits, he always dishes out 2 more after he attacks, hopefully netting you an additional super attack or two. Watch your HP, though. The battalion's stats are higher the more HP you have, so place the tanks of this team carefully and make your turns count.

Highly recommended

Bojack and his ghastly crew, like Cooler's steely squadron, are superb damage dealers across the board. Like the Cooler Army, his stats vary depending on your HP. His passive gives him an unconditional 80% boost to ATK and DEF. The higher your health, the more damage you deal, making an already hard-hitter hit even harder. The lower your health, the more defense you have, making an already tanky unit even more sturdy to hold out the storm. Bojack's best qualities are his high damage, amazing tanking prowess, and his good links with most of this team.

Highly recommended

In the later levels, this TEQ Golden Frieza sadly won't be doing much damage. However, his true strengths lie in his passive, which makes him a tank rivalling Bojack if your HP is above 50%. He does link well with most of the team and provides Ki most notably to LR Bojack and LR Meta Cooler Army. As a tank, he most certainly gets the job done, but he is definitely replaceable.

Strongly recommended

Like Frieza, Janemba won't be doing too much damage later on. Don't let this fool you into thinking he's useless on this team. His chances to dodge are decent and he takes in every hit decently, too. He also links pretty good with most of the team. On Global, he's the best Janemba available. If you're on JP, you could most certainly use EZA INT Janemba instead. Like Frieza, a good unit to have, but certainly replaceable.

Somewhat recommended

Refer to previous segment on this unit. If you double the Turles, you double the effectiveness of this team.

Must-have
STRATEGY
With this team, you'll be relying on Turles, Bojack, Meta Cooler Army, and Meta-Cooler if you want good damage. For taking hits in, pretty much everyone on the team can take a solid hit except Meta Cooler (assuming Frieza's passive is active). Meta Cooler Army and Meta Cooler have Auto Regeneration, allowing you to heal some HP. Pretty much every unit in this team has a Ki link of some sort, so you should be getting a super attack off every turn.
---
Couldn't get Turles or Broly?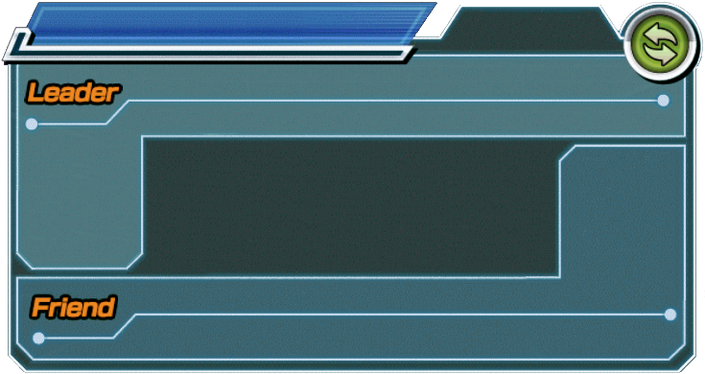 "Movie Bosses" Category Ki +2 and HP, ATK & DEF +50%
"Movie Bosses" Category Ki +3 and HP, ATK & DEF +150%; or Extreme Class Ki +3 and HP, ATK & DEF +50%
TACTICS

The liability. The sub-leader for this team that I had to stick with, as no other leaders could fit the bill at the time. It's crucial to get him rainbow'd as every bit of HP and DEF is required to keep the team lasting. Seriously consider Evade for this battle alone (since he can also reach Lv. 20 for it being INT)

¯\_(ツ)_/¯

There could perhaps be better choices here, but generally his EZA was helpful in some worthwhile Critical Hits, on top of improved stats.

Useful

I went with this Super Janemba over others here as his orb-changing passive ended up winning the lifebar race, providing Taipon and Turles with the orbs for their Super Attacks. Moreover, since Fat Janemba can be such a common summon, he's more likely to be rainbow'd. In this case, high-level Evade worked well.

Useful

Once again with the tanking, albeit this passive only works above 50% HP. This would normally cause issues unless you happen to have…

Useful

It's hard to understate how much this character turns the tables. Being Super, Tapion tanked better than others. The fact he's guaranteed to transform when below 50% HP, as well as switching to Extreme means it's the key moment to try and get his Super Attacks going with immense damage. Afterwards, however, Tapion then takes reduced damage!

Necessary

Even with Tapion above, this man can be an even bigger clutch thanks not only to linking superbly with his Leader counterpart but his passive providing easier Super Attacks as well as transforming twice – which, if rare, can be the critical factor in downing Super Gogeta before he downs you in later stages.

Necessary

Next to Tapion, here's the MVP. He'll do some pretty good damage throughout the stages, but come the last five, you have to hope his hunger pangs kick in and that fruit is eaten before his third rotation, as Super Gogeta's damage output gets insane. At Lv. 30, even the mighty Turles couldn't tank prior to his transformation.

Do you want to win?
STRATEGY
At the time of this Extreme-Z Battle, these were all I had to go with after little to no luck pulling any Dokkan Exclusives from the Broly summon along with no TEQ Frieza or LR Metal Cooler. Lv. 25-30 required a vast amount of luck in hoping for the transformations, but once they happen, it's definitely doable.
---
Ext. Class / Wicked Bloodline Team
For those who neither have a broly nor turles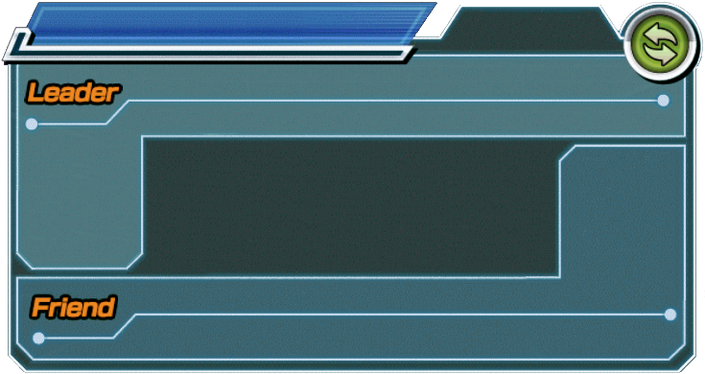 Extreme Class Ki +3 and HP, ATK & DEF +70%
"Wicked Bloodline" Category Ki +3 and HP, ATK & DEF +170%; or Extreme AGL Type Ki +3 and HP, ATK & DEF +90%
TACTICS

Could possibly be replaced with AGL Metal Coora, AGL Turles or even PHY Broly, I only kept him as the leader of my team because of my lack of any of these mentioned units. Otherwise did pretty alright in the event, up until level 30, during which he dealt almost no damage and was hit hard by Gogeta's attacks. Don't rely on him too much. (easily replaceable character)

Very important

Amazing unit for this event as he is easily able to tank everything Gogeta could possibly throw at you for most of the battle. Be careful though, if your HP drops below 50% his massive damage reduction of 90% will be gone and you will easily be one shot by Gogeta.

Very important

One of your main damage dealers: whilst starting off weak, he certainly gets much stronger during the battle giving him a 5% damage boost for every performed attack plus his basic boost of 40%. Additionally he can easily attack 3 consecutive times in one turn, dishing out alot of damage.

Important

Really just a filler for my team, because I really lack ext. class units. Whilst he might be a good unit outside of this event, in this EZA his damage reduction is whack still receiving up to 30k damage in a single blow. Really, replace him if you can. (if you have Turles you could possibly place him here)

Not important at all

Stellar tank with his 50% damage reduction plus an additional 150% ATK and 50% DEF boost when your HP are 50% or below and his transformation saved me many times aswell.

Important

Amazing support giving everyone ATK +30% and Ki +2 except Tapion, links amazingly with basically every "Wicked Bloodline" character on this team, overall a good character to have.

Very Important

Don't get me started on this one, he is the sole reason this team is able to function in this event. His damage output is amazing, even rising during the battle, he heals HP and can transform into the Metal Coora Core, without him this would not work: he is your main damage output, links amazingly and tanks almost as good as the AGL Golden Frieza.

Essential
STRATEGY
Essentially you want to rotate AGL Super 17 and AGL Tapion out. Try to keep the INT Metal Coora Army in a rotation with the INT Metal Coora (singular) and the AGL Metal Coora with the AGL Coora (Final Form). AGL Golden Frieza should break up these rotations though if needed (trust me you will need him as a tank). I really didn't struggle all too long with the event up until level 30, which took me a couple of tries but worked out thanks to both transformations and some luck with additionals. Some other things to look out for: dont let INT Metal Coora and AGL Super 17 get hit if possible, their defense is whack.
---
It's over Gogeta!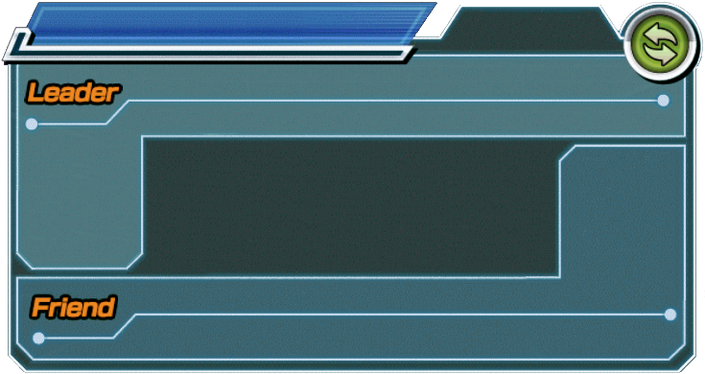 "Movie Bosses" Ki +3 and HP, ATK & DEF + 150%; or Extreme Class Ki +3 and HP, ATK & DEF + 50%
"Movie Bosses" Ki +3 and HP, ATK & DEF + 150%; or Extreme Class Ki +3 and HP, ATK & DEF + 50%
TACTICS

Movie Bosses lead. Amazing support unit by boosting allies ATK and providing Ki. Great damage. If below 80% HP, Turles has a chance to transform which he gives himself a ATK and DEF boost. Though he loses the support passive when transformed.

Required

Superb Unit. His EZA made him an absolute monster; He has a 70% ATK and DEF boost as well as being able to guard against all attacks. When attacked, Janemba gets a chance to dodge attacks and receives and ATK which allows him to hit hard. His links are great within this team.

High

Amazing unit. Gets stronger every time he is attacked and when he supers, allowing him to tank and hit hard. Heals 7% after every turn when attacked. When below 50% HP, Coora transforms into his core and has 1 turn of invincibility and to deal damage. Links well with

High

Broly is one of the hard hitters of this event. He raises his DEF with every super and ATK for every hit he receives, allowing him to dish out gigantic amounts of damage and taking hits very well. Links well in this team.

High

Great F2P LR. The more HP you have, the harder you hit and tank hits better. Has a chance to launch additional attacks with another chance for them to be super attacks. Best alongside

High

A solid unit, hits hard when linked next to Can transform into a Great Ape for 2 turns, allowing him to dish out free damage with invincibility.

Medium

Friend Lead.

Required
STRATEGY
for one rotation,

and
for the other rotation. Float the Turles.
Community content is available under
CC-BY-SA
unless otherwise noted.