NOTICE
This page is to help players with a specific event. You can post teams that you used to clear the event.
Please keep in mind to post teams that you have tested yourself.

---

Guide: Tactics Teams Template
 
Awakening Medals

Awakenings
Server
 
Weakness
Majin Buu Saga

---
RIP Gohan
Majin Buu Saga to EZA Ultimate Gohan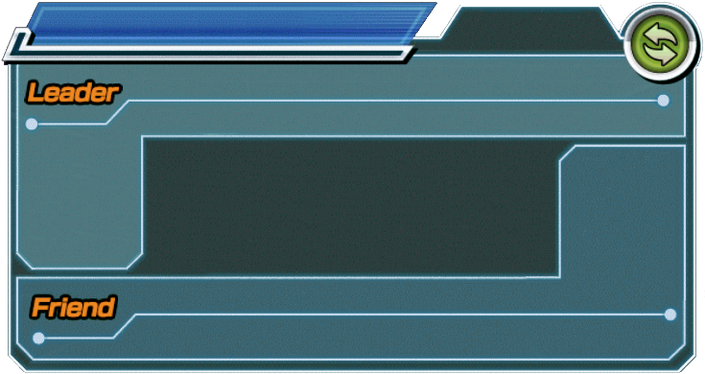 "Majin Buu Saga" Category Ki +3, HP & DEF +170% and ATK +130%
"Majin Buu Saga" Category Ki +3, HP & DEF +170% and ATK +130%
TACTICS

Best Majin Buu Saga leader, type advantage and powerfull counters. Tank and Hard hitter

Very High

Hard Hitter (11 ki SA!)

Very High

Sealer, links with Super Vegito and SS3 Gotenks

High

Sealer

Medium

Healer. Links good with Buutenks

Medium

Stunner, Links with SS3 Gotenks

High

Best Majin Buu Saga leader, type advantage and powerfull counters. Tank and Hard hitter

Very High
STRATEGY
Super Vegito should defend Gohan's attacks due to the counters, SS3 characters must always stay together. PHY has type advantage, so it could be more easy to deal damage to Gohan (all the other types have damage reduction)
---
TEST OF LUCK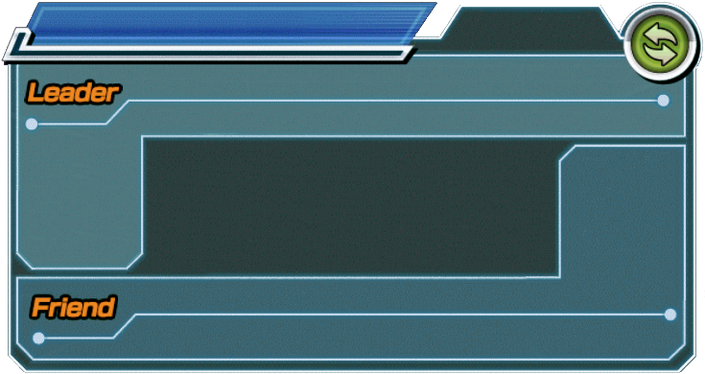 Super Saiyan Goku & Super Saiyan Vegeta
"Potara" Category Ki +3, HP & ATK +170% and DEF +130%; or INT Type Ki +3 and HP, ATK & DEF +90%
"Majin Buu Saga" Category Ki +3, HP & DEF +170% and ATK +130%
TACTICS

Leader for this team

Necessity

Supporting unit giving allies Ki+2 and attack +20%

Important

Tanks and hits well

Important

Healer and decent damage dealer

Important

Great tank unit negating around 80% damage but won't last long since it only last for 7 turns

Important

Great tank unit negating around 90% damage through passive but sadly, doesn't when HP is below 50%

Important

Preferred with dupes

Important
STRATEGY
Rotations are as follows:

and

The main obective is to ensure maximum tanking and healing until Super Vegito can counter and potentially defeat INT Ultimate Gohan and be able to be lucky enough to get crits and additionals, The LR's are to negate damage and provide leader skills as a part of the category as well as the PHYs units and Super Vegito must be able to attack, be lucky and you'll get to Lvl 31 like me.
---
Beyond Level 30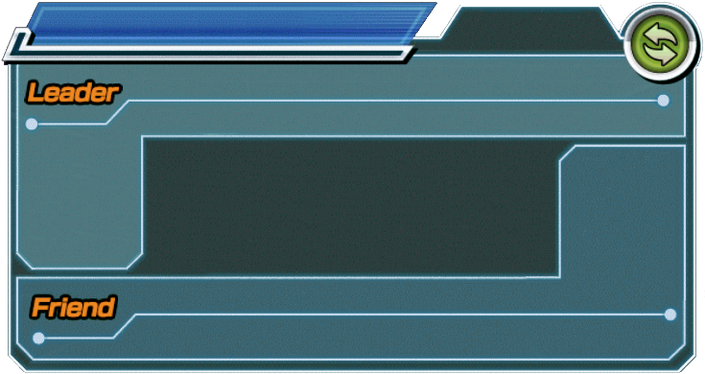 "Majin Buu Saga" Category Ki +3, HP & DEF +170% and ATK +130%
"Majin Buu Saga" Category Ki +3, HP & DEF +170% and ATK +130%
TACTICS

He's your leader, your offense, your clutch. His counters becomes more powerful over time and he just gets up and goes. You don't really need a dupe in him and the allies will show you why.

100%

The boost these two give to all allies makes them pretty much the best support unit for this team. Best thing is, the boost they offer also applies to themselves too.

94%

An amazing offense unit. That's all I can say.

100%

Probably the best linking partner for Vegito & SSj3 Gotenks. Gives enough ki to both to release a super which can be quite beneficial. Also, he can hit hard.

90%

This man is your top notch offense unit, because of that insane boost he acquires from not just his passive but the leader skills, PLUS the support from the other Gotenks (Linking), getting the support in DEF (LR Great Saiyaman 1 & 2). This makes him quite useful in this event.

101%

If I didn't get rid of him, he'd be perfect for a team build I'm making. He can support all allies well and even become a support unit for the SSj2 Great Saiyaman.

90%

Read leader.

100%
---
Gohan Doesn't Deserve This Disrespect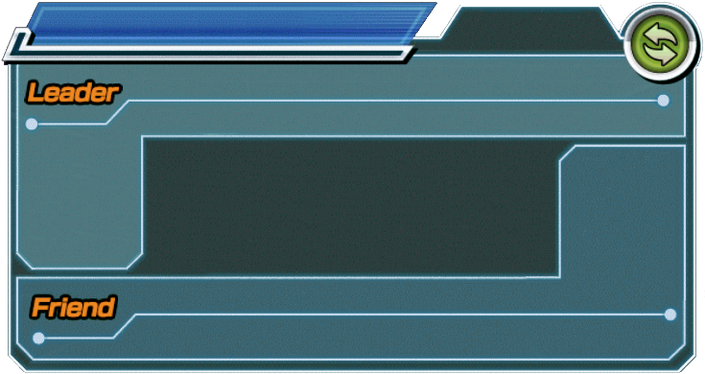 "Majin Buu Saga" Category Ki +3, HP & DEF +170% and ATK +130%
"Majin Buu Saga" Category Ki +3, HP & DEF +170% and ATK +130%
TACTICS

This team's hope in surviving all the way to level 30 as well as beyond. This card will be your tanker as well as one of your sources of attacking. Keep this card and/or a friend's card in your two rotations. Gohan will be attacking a lot as you go further down the line and most of the time he'll attack in a sequence, allowing you to get a lot of tanky, countering goodness.

10/10

This card is your hardest hitter. You'll get rid of Gohan's health in no time every time this unit attacks. Unfortunately this card doesn't tank well and it gets even worse with his passive that decreases his DEF by 30%, but you'll be fine if you have the LR Great Saiyaman. You won't expect to take too many hits anyways but just make sure you keep this Gotenks out of the line of fire.

10/10

This card is an amazing support unit and attacks pretty hard as well. He seals your opponent's Super Attack but that ability goes away when you get to the stage that disables sealing. Regardless, he'll still lower Gohan's DEF -50% (for a limited time like the sealing ability) and gives himself a whopping 100% ATK boost. Like the Gotenks, he doesn't tank as well either so it's better to keep him off rotation so he can support both of the Vegitos. This card can replaced if you have

8/10

This unit will also be a hard hitter depending on your SA level and paths, but regardless he'll hit pretty hard and be a good linking partner to either your Super Vegito or your SSJ3 Gotenks giving them both a good amount of ki and a really awesome ATK boost that makes up for the 130% that Vegito only gives you. He's another unit that has no DEF boost but if you have LR Great Saiyaman, you'll be fine, just avoid any of the sequence attacks. (He's also a sealer that won't matter down the line.)

9.5/10

This card is a MUST on this event. They don't hit as hard as your other cards but they're not meant to hit hard. They'll tank so much of the damage in case Gohan doesn't attack in a sequence and attacks throughout the rotation. They also give your super allies +4 ki and an additional 50% in DEF, unfortunately his other passive doesn't go off but it doesn't really matter if you run this team that already consists of pure damage and tanks.

10/10

Just like the Majin Buu (Gotenks), this card is also another amazing support unit and a pretty hard hitter. He's mostly viewed as support since he increased your allies' ATK & DEF +35%, which is very noticeable if you have him on the rotation. You'll see big things if you have this unit and the Majin Buu (Gotenks) on the same rotation as a Super Vegito and especially SSJ3 Gotenks.

8.5/10

What's better than one Super Vegito? Two. Keep him on the second rotation and you'll be fine every turn.

10/10
STRATEGY
There's no main rotation to keep. I know I've said many things about the rotations in each unit, but just try to keep the Vegito's in a separate rotation. There's no way to tell how Gohan will be attacking every turn so there's gonna be a chance that maybe the Vegito will have to be in the third slot in case Gohan unleashes a sequence of attacks at the end of the rotation. Try your best to keep the non tanky units, especially SSJ3 Gotenks with the LR Great Saiyaman. (This is my first tactic that I made so hopefully nothing got screwed in the process or this tactic will hopefully help you. I notice that there's no difference from this and the other team helpers, but I thought it'd be better to give each unit an actual description and how they're useful.)
---
No MVP Leaders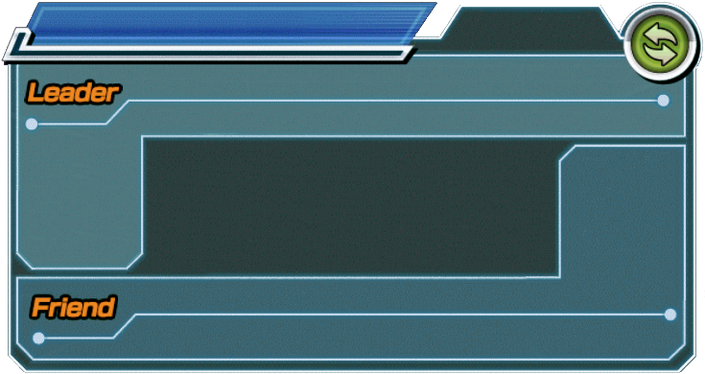 Super Class Ki +3 and HP, ATK & DEF +120%
"Majin Buu Saga" Category Ki +3, HP & DEF +170% and ATK +130%
TACTICS

Is here just for his leader skill, if he receive a normal attack you will have a problem, if he receive a SA you die.

Necessary

He doesn't causes notable damage, but can mitigate all damage from normal attacks.

High

Your best character in this team, causes high damage and mitigate all damage from normal attacks. Thanks to his passive you don't will have troubles to perfom a SA.

Extremely high

Is a great tank from normal attacks (RNG be with you).

High

Can receive much damage, but he does much damage too.

Very high

Good damage with SA10, but you can exchange him per this support

Normal

At this time you need a bit external help, obviously the main leader of category. His counter-attacks will causes you win the match.

Extremely high
STRATEGY
No much to say, try to keep in rotation the best characters and be careful Goku AGL no receive any attack. Vegito AGL can increase ATK+30% of his friends if he attack first, but i think is better have him floating.
Nothing more, good luck ;)
---
Want Level 100?
Majin Buu Saga VS Ultimate Gohan EZA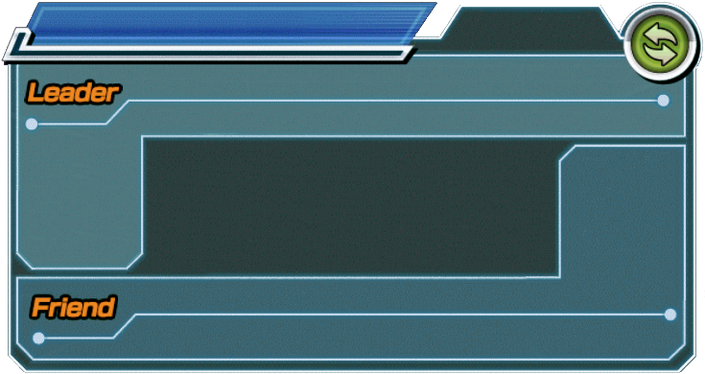 "Majin Buu Saga" Category Ki +3, HP & DEF +170% and ATK +130%
"Majin Buu Saga" Category Ki +3, HP & DEF +170% and ATK +130%
TACTICS

Super Vegito has been the main lead to this category for up to a year now, and still is one of the best characters in Dokkan. For this EZA, he's able to hold his own and counter any normal attack received. This makes him a useful card for any spot receiving the most attacks. Super attacks aren't good but be glad you have type advantage!

High

Now this character may be the same type, but don't forget if you get the chance to fuse, they're a easy senzu bean. However chances of fusing has to do with rotation factors and how much damage you receive AFTER you get underneath the threshold to fuse.

High

One of the stars to this team, being able to support merely the entire team themselves. Offering 50% boost in DEF, 4 Ki, and even tank hits themselves with their high DEF numbers.

High

The star himself. After his EZA, he gets a incredible boost in ATK but also DEF if you're Health is above 80%. Now that passive may not occur so much considering the last two lack in DEF, but you can replace them if you want. But his ATK power with that one chance to guarantee a critical hit when under 79% HP makes him able to wipe up to 2 or 3 health bars, depending on dupes & SA number.

High

One of the worst but he packs a punch to the point 2 or 3 health bars is taken off on a critical hit. Don't get me started over the 11 Ki super and then launching a additional super attack. Me having him at 100% allows me to take some hits with little ease.

High

Lacks defense but his offensive power is OK. I only use him since I do not have INT Hercule.

High

Same as the leader. You mostly want to find at least one with 2 dupes or more. Mine is one dupe.

High
*Disclosure: Some of the links above are affiliate links, meaning, at no additional cost to you, Fandom will earn a commission if you click through and make a purchase. Community content is available under
CC-BY-SA
unless otherwise noted.